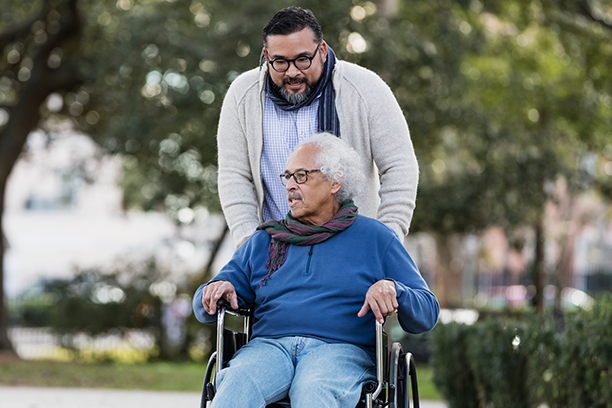 Visiting Angels Topeka: Our Senior Care Experience
At Visiting Angels® Topeka, we understand what an impact a quality senior care provider can have on your family's peace of mind. We strive to give you respite and relief by ensuring that your loved one is in the safe hands of a professional caregiver and is receiving senior care services tailored to his or her specific needs. Our specialized screening system helps us provide our clients with top-tier senior care providers in Topeka, Lawrence, Silver Lake, Auburn, Tecumseh, and the surrounding communities.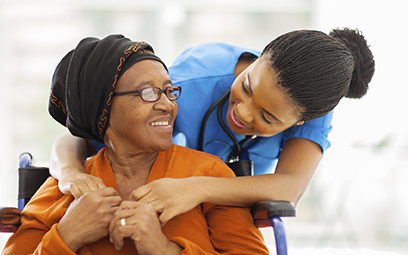 Selecting Our Senior Care Providers in Topeka
When arranging senior care for your loved one in Topeka, we know that finding a qualified care provider is at the top of your list of priorities. Finding a caregiver who has the knowledge and resources needed to meet your loved one's senior care needs is essential. However, it's also vital for your loved one's caregiver to have personal qualities like compassion, dedication, and patience in order to provide well-rounded care.
Rather than rely on "on the job training," our comprehensive screening process at Visiting Angels Topeka selects caregivers who have a background working in senior care, in-home care, or who have participated in health care training. As part of this process, we also undergo in-depth interviews with candidates in order to assess their skills, personalities, and professional histories. Finally, we request references from reliable sources in order to gain insight into the candidates' backgrounds. These references typically come from past workplaces, former clients, certification programs, training courses, or relevant organizations.
This screening process aids us in deciding which candidates will excel at providing the high-quality senior care that Visiting Angels Topeka stands for. That way, we can always be confident that we have a talented team of caregivers ready to assist our elderly clients throughout the Topeka area with their senior care needs.
Our in-depth knowledge of each of our team members also helps us when it comes time to match our clients with a caregiver. We consider our care recipients' lifestyles, personality preferences, senior care needs, and scheduling requests when selecting the caregiver who is uniquely qualified to meet these requirements.
Could your loved one in Topeka benefit from the assistance and support of our talented senior care providers? Contact Visiting Angels Topeka today to get started with our senior care programs for elderly adults in Topeka, Lawrence, Silver Lake, Auburn, Tecumseh, and the surrounding communities.
Serving Topeka, Lawrence and the Surrounding Areas
Visiting Angels
TOPEKA, KS
1100 SW Wanamaker Rd #8
Topeka, KS 66604
Phone: 785-284-5500
Fax: 785-915-1445