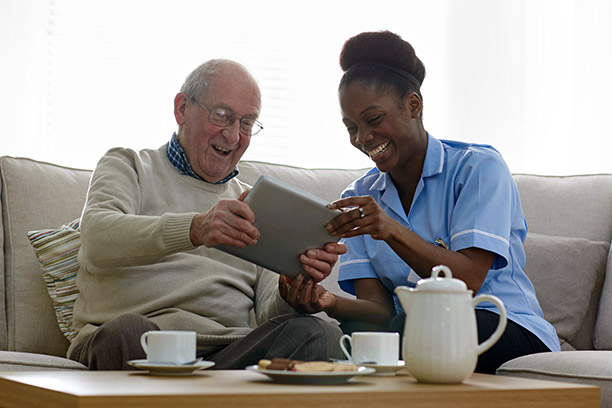 Alzheimer's Care Services
Alzheimer's Care Provided by Visiting Angels Waco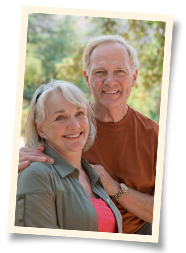 Do you have a loved one who has recently been diagnosed with Alzheimer's? It can be incredibly overwhelming to accept a diagnosis, let alone look towards Alzheimer's care for your family member. Many families assume the only options for a loved one diagnosed with Alzheimer's are to place them in a nursing home or assisted living facility. But with Visiting Angels Waco, you can provide your loved one with Alzheimer's care in their very own home. Familiar surroundings and daily routines are appealing to those living with Alzheimer's. With Alzheimer's care from Visiting Angels Waco, your loved one can maintain their independence, freedom, and daily routines.
Alzheimer's Care Benefits Your Entire Family
An Alzheimers diagnosis is hard enough for you to handle, but it's also difficult for your family and loved one. The diagnosis can be a devastating blow and leave all of you reeling, unsure of how to proceed. Visiting Angels Waco provides Alzheimers care not only for your loved one, but for you and your family, too. The services we offer can give all of you peace of mind, taking the weight of your loved one's care off of your shoulders, and allowing you to enjoy the time you have with your family member.
With your busy schedule, trying to provide Alzheimers care on your own can leave you feeling run-down and it's easy to forget the things that are important to the senior in your life. Instead, reach out to Visiting Angels Waco. We can provide all of the Alzheimers care your loved one needs. We can remind them of their medication, help them get dressed, provide them with light housekeeping assistance, and more. Trust Visiting Angels Waco with your loved one's Alzheimers care so you can be present with your family instead of juggling responsibilities.
Angel Companions Provide Alzheimer's Care with Kindness
All of the Angel companions from Visiting Angels Waco provide care with a focus on comfort, kindness, and joy. Our Alzheimer's care providers are especially adept and putting their client's at ease. They want what's best for your loved one, and with a diagnosis like Alzheimer's, they know to be patient and understanding of each individual.
If you are looking for a trustworthy Alzheimer's care provider in Waco, Temple, Woodway, Robinson, Hillsboro, Whitney, or the surrounding communities, contact Visiting Angels Waco today to discuss your loved one's Alzheimer's care needs.
Serving Waco, Temple and Communities in Bell & McLennan Counties, TX
Visiting Angels
WACO, TX
1514 Austin Ave
Waco, TX 76701
Phone: 254-772-8660
Fax: 254-772-9907