Questions to Ask When Interviewing a Senior Care Agency in Waco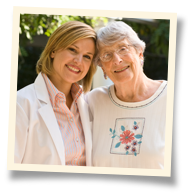 When families are looking for in-home care for an elderly or disabled loved one, it is easy to become overwhelmed with options. Finding a compatible agency for your family's needs can be simpler if you know which questions to ask. Visiting Angels® Waco TX has worked with many families who are in need of senior care for a loved one. We recommend asking the following questions when interviewing agencies in your area:
What types of services does your agency provide? Do you offer specialized care for Alzheimer's and dementia?
Do you require screening methods, such as background or criminal history checks, for your caregivers?
If our caregiver turns out not to be a good match for our family, are we able to be matched with someone new?
How does your agency stay current with research and trends in home care?
Will we be able to create our own care schedule? Are there any times when aid is not available?
Does your home care agency provide regular monitoring or other measures for quality control?
How many years of experience does your agency have providing care to seniors in a home environment?
What qualities do you look for in an elderly care professional? How do you find caregivers for your team?
How does your agency handle last-minute cancellations from caregivers due to emergency or illness?
Can my loved one have the opportunity to meet with their caregiver before they begin services?
Are your caregivers required to have any specific training? Do you offer continuing education?
Senior Care Professionals in Waco You Can Rely On
Finding a reliable senior care agency to care for your family member is important for your peace of mind. Visiting Angels Waco has a multi-stage interview process which includes a comprehensive background check. We seek out caregivers who share our commitment to treating seniors with dignity and respect.
How Visiting Angels Waco Can Help
Visiting Angels Waco can assist your loved one by providing customized senior care at home. Our services are designed to be flexible so families can get the aid they require. We are proud to offer care which runs the gamut from elderly companionship, to specialized personal care for those with limited mobility.
If your family is looking for a senior care provider to assist an elderly or disabled loved one, call Visiting Angels Waco today.