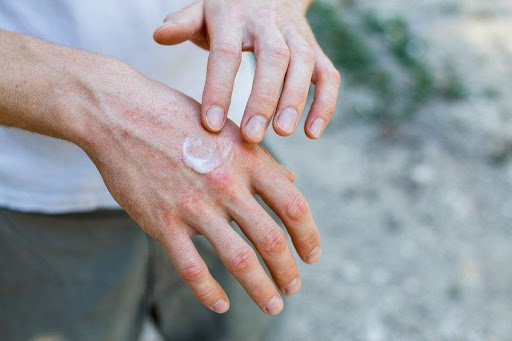 Cold Weather Safety for Seniors
Minnesota is a beautiful state, but sometimes the winters can get brutal. Freezing temperatures are not only unpleasant, but they can also be incredibly harmful, especially for older adults. As the cold weather starts to roll in, make sure you're taking the proper precautions to stay safe and warm this season.
The Dangers of Cold Weather
Not only is cold weather uncomfortable to be in, but it can also severely affect your health. Understanding the signs and symptoms of common cold weather-related conditions can help you stay safe this winter.
Hypothermia
Hypothermia is when a person's body temperature goes below 95 degrees. When the body's temperature gets that low, it can cause various health problems such as liver damage or a heart attack. Some hypothermia warning signs and symptoms include cold feet and hands, swollen face, pale skin, shivering, mood swings, and slurred words. In more advanced stages of hypothermia, a person may experience shallow breathing, a slow heartbeat, or a loss of consciousness.
Frostbite
Frostbite is a skin injury caused by exposure to freezing temperatures. It is most common on the nose, ears, cheeks, fingers, and toes. During the earliest stages of frostbite, you may experience a prickling feeling in the affected area. Additional signs and symptoms include numbness, muscle stiffness, skin discoloration, and blistering.
Affects Some Medical Conditions
Some medical conditions may affect how your body reacts to the cold. For example, people with thyroid problems often have a more challenging time maintaining a steady body temperature. Those with arthritis or Parkinson's disease might have difficulty moving joints and muscles, making it harder to put on clothes or keep warm. Some seniors may even experience memory loss if they get too cold too quickly while outside.
Safety Tips for Cold Weather
Staying safe in the cold weather is all about keeping warm, whether outside or home. Consider these tips to help you stay warm as the weather gets frigid.
Wear Warm Clothing
Dressing in warm clothing is one of the best ways to keep your body temperature high. Find clothing made of thick and durable wool or denim to keep strong breezes from piercing through. Be sure to wear proper outerwear, including gloves, scarves, and hats, when you're outside. You should also wear warm clothing in the house. You can dress in sweaters, thick socks, and fleece-lined pants to stay cozy inside. On freezing nights, make sure to have blankets nearby chairs and couches for easy access when you get chilly.
Keep the House Warm
Try to keep the heat in your home at least 70 degrees. You don't need to be in extreme cold to get hypothermia. If you're concerned about heating bills, you can close the doors of rooms you're not using and properly weather-proof doors and windows to reduce drafts. You can also purchase a portable space heater to keep in rooms you spend the most time in, such as the living room and bedroom. If you live in an apartment or shared building, talk to your landlord to ensure the buildings' shared rooms are at an appropriate temperature.
Create a Plan in Case of a Power Outage
Sometimes strong winds and heavy snow can cause a power outage during the winter. If your home loses power, you may lose heat, and temperatures in the house may drop rapidly. If that happens, it's a good idea to have a backup plan. If your home has a backup generator or a wood-burning furnace, make sure they're working, and you have the supplies you need to get them running in an emergency. If you don't have a backup way to warm your home, set up a plan with loved ones if you need somewhere warm to stay.
How Visiting Angels Can Help
If you or an aging loved one needs assistance this winter, the team at Visiting Angels Wayzata, Minnesota, can help. Our caregivers provide in-home services to help seniors safely age-in-place. In addition to helping seniors navigate the cold weather, caregivers also help with light housekeeping, personal grooming, meal preparations, medication reminders, mobility assistance, and more. Our Wayzata office serves those in Minneapolis and the west and southwest communities. If you'd like to learn more about our services, you can complete this online form or call us at 952.935.0789.