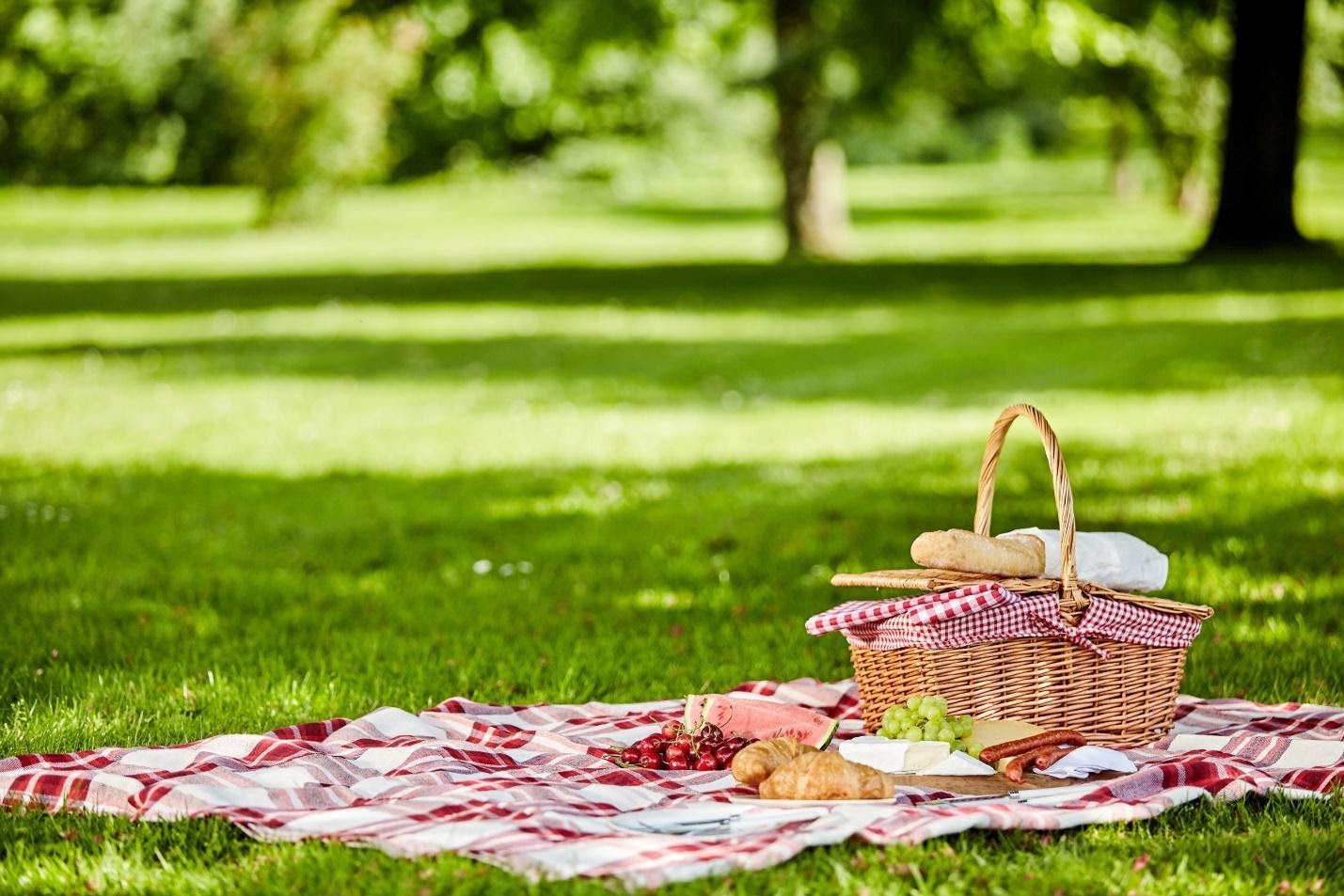 Elevating Your Picnic
There's something about the Midwest summer that makes eating outdoors feel like a luxurious experience. And who doesn't enjoy the occasional picnic on a warm day? But instead of opting for the traditional blanket on the ground and sandwich picnic, consider these four things for elevating your picnic.
The Location
The best part about a picnic is you can enjoy your meal anywhere. And Wayzata has a ton of beautiful natural scenery to choose from. You can set up along a lake or river or visit a state park and enjoy your picnic in one of their designated picnic areas. Other great options to consider are a nearby park, a community garden, or a public field.
You don't have to travel for a picnic. If you don't feel comfortable in a public space or don't have transportation, you can also enjoy a picnic at home. Grab your picnic essentials and enjoy an afternoon in your front or back yard. Even if you live in an apartment or condo, you can enjoy your picnic in your building's courtyard or common area.
The Décor
If you want a more traditional style picnic, you can keep your picnic décor simple with a large comfy blanket and wicker basket. Although, if you're not keen on sitting on the ground, bring along a portable chair and small table for a more sophisticated outdoor dining experience. If you plan to have a more prolonged picnic, you can also bring seat cushions to keep yourself comfortable for a longer time.
You can also elevate your picnic décor by ditching the disposable dinnerware and napkins for reusable options. Not only are disposable utensils bad for the environment, bringing reusable dinnerware turns your picnic into a classier meal. You can visit your local thrift or dollar store for some plastic plates, cups, and flatware. You can also find simple cloth napkins to replace your paper towels.
The Food
Sandwiches, fruits, and vegetables are picnic staples but don't be afraid to think outside the box when preparing your picnic menu. No food is off-limits! Are you craving a chicken dinner? Bake some chicken breasts in the oven and pair them with a side of coleslaw. Thinking a piece of key lime pie might be good to enjoy while looking out across the lake? Whip up your favorite recipe the night before. Whatever you choose to eat, pack it up in reusable containers, put it in your picnic basket, and head out to your destination.
Not much of a cook? You can order pickup from your favorite restaurant and enjoy a takeout picnic. Enjoy a filling Mediterranean falafel plate, a brick oven pizza, a display of sushi rolls, or your favorite burgers. And depending on the location of your picnic, the restaurant may be able to deliver your food to you.
The Company
Picnics don't have to be a romantic meal between a couple. They're the perfect outdoor feast for anyone whose company you enjoy. Consider inviting your family out to a picnic instead of a traditional weekly dinner. Or use a picnic as an opportunity to reconnect with old friends. You can even ask your Visiting Angels Wayzata, MN caregiver to join if you're planning a more spontaneous outing.
If you're not up for socializing during your picnic, it's perfectly acceptable to enjoy your own company. Or, if you have a dog, bring them along. They'll love the time outside as well as the one-on-one time with you. Just don't forget to pack them a bowl for water and a few special dog-friendly snacks!
If you or an aging loved one needs help assembling a picnic or need companionship, the team at Visiting Angels Wayzata, MN, can help. Our caregivers love spending time with clients and helping them prepare meals and take adventures outside the home. They're also happy to help with light housekeeping, personal grooming, medication reminders, and more. Our Wayzata office serves those in Minneapolis and the surrounding west and southwest communities. If you'd like to learn more about our services, you can complete this online form or give us a call at 952.935.0789.