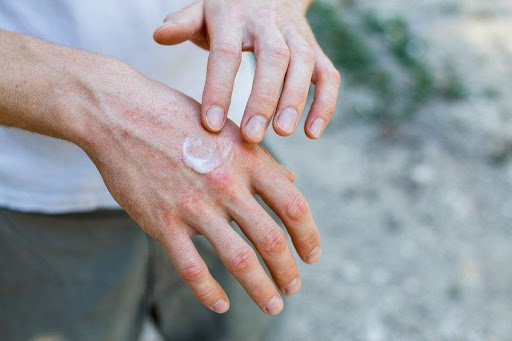 Fighting Dry Skin in the Winter
Minnesota winters can be beautiful with the fresh snow and iced lakes, but they can also be brutally cold and rough on the body. One common frustration for many people during the winter months is excessive dry skin. If you're suffering from dry skin this winter or during any time of year, there are steps you can take to keep your skin healthy and glowing.
What is Dry Skin
Dry skin is a common condition that often flares up during the colder months because there is less moisture in the air. The signs and symptoms of dry skin can vary with age, your overall health, and your environment, but they tend to include tightness on your skin, itching, flaking, scaling, or peeling. If left untreated, dry skin can lead to eczema, which causes the skin to be itchy, cracked, and inflamed. Excessive dry skin can also lead to infections if the skin cracks and is exposed to bacteria.
Tips for Preventing Dry Skin
According to the American Academy of Dermatology Association, nearly everyone experiences dry skin by 60. Dry skin is common, especially in the winter, but you can take steps to keep the skin from drying out.
Moisturize
Apply moisturizer to your body as soon as you've finished bathing. Moisturizer acts as a seal on the skin to keep water contained. Make sure to use a gentle moisturizer free of fragrances and other harsh chemicals as they can further irritate the skin.
Keep Skin Dry
It might feel like a contradiction, but too much water exposure can dry your skin out. Try to limit how much time you spend in a bath or shower, and thoroughly dry your skin as soon as you're out. Also, make sure to keep your skin dry if you get caught in the rain or snow.
Cover Skin in the Cold
The cold air can worsen dry skin and its symptoms, so keep your skin covered when you're outside. Wear thick gloves, scarves, and hats to protect your skin. If you experience dry skin on the face, you can wear a face mask or find a hooded jacket that blocks the breeze from your face.
If your dry skin doesn't seem to improve in warmer months, comes with redness, or interferes with your sleep, talk to your doctor about treatment options to soothe your discomfort. You also want to see your doctor if you develop sores or open wounds as they may lead to an infection.
How Visiting Angels Can Help
If you or an aging loved one needs help caring for their dry skin this winter, the team at Visiting Angels can help. Our caregivers provide in-home services to help seniors safely age-in-place. In addition to assisting seniors in keeping their skin healthy, caregivers also help with light housekeeping, personal grooming, meal preparations, medication reminders, mobility assistance, and more. Our Wayzata office serves those in Minneapolis and the west and southwest communities. If you'd like to learn more about our services, you can complete this online form or call us at 952.935.0789.