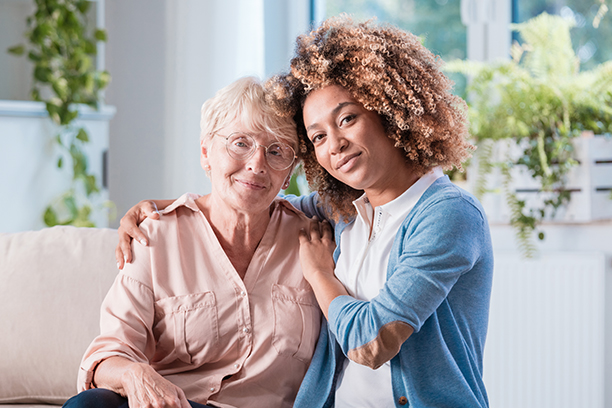 About Visiting Angels
Visiting Angels Is Locally Family Owned and Operated
Visiting Angels Westplex is locally owned and operated by the Lamartina family. Founded in 2009 in order to care for and help seniors stay independent and safe in their own homes. Visiting Angels Westplex is based on the old-fashioned principals of honesty and integrity.
After 40 years of providing high quality goods and services to local and regional communities the Lamartinas know the importance of providing unmatched homecare services. Providing quality, dependable services in a caring manor is not optional, it is mandatory with every client every day. This level of service can only be achieved by an experienced management staff and the best caregivers in our area. (Please see below bio's of our management team.)
Mark and Gereen Lamartina insist on two Mission statements to guide Visiting Angels. These mission statements are the guiding principles that we work by every day.
Client Mission Statement
Visiting Angels Westplex is dedicated to providing the finest non-medical homecare available.
We will build solid relationships with our clients and client families based on honesty and integrity.
We will exceed our clients' expectations and provide loving compassionate care to all that we serve.
Caregiver Mission Statement
Caregivers are the lifeblood of our business. We can only achieve our goals as a company and truly serve our clients by employing loving compassionate caregivers with a special aptitude for this very special work.
We are determined to build a caregiver team second to none. We will build that team based on mutual respect and a real concern for each caregiver. We will treat every caregiver as a valued individual and an important part of the Visiting Angels family.
Serving the Communities of St. Charles, western St Louis, Lincoln, Warren & Franklin Counties
Visiting Angels O'FALLON
202 Triad Center West
O'Fallon, MO 63366
Phone: 636-695-4422