In Home Care in Round Rock: Helping When Family Isn't Nearby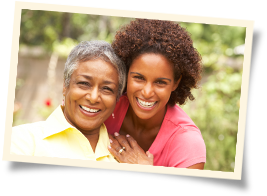 One of the best parts of living near family is that you get to pop in to see your loved ones whenever you want. As joyous as it is to see your relatives on a regular basis, these visits become even more important as they start to get older and require extra help around the house. However, if you live outside the Round Rock area, you probably don't get to stop by and see your older family members here too often, which means you may need to take additional steps to make sure they're alright at home. That includes finding a reliable in home care provider in Round Rock, among other things.
Supporting Your Aging Relatives in the Round Rock Region
Even though you can't always be there for your relatives in person, it's still possible to help them out from where you are. These are just a few potential ways to be there for your loved one:
Chat regularly using video so you can actually see what they're up to and how they look while you're catching up.
Talk to your friends and other relatives about when they can make a trip to Round Rock so your loved one has a full calendar of visits to look forward to.
Arrange deliveries for essentials like prescriptions, groceries, and other household goods — especially if it's hard for your loved one to get out to the store or pharmacy.
Get your relative set up with automatic bill payments so they stay on track with their finances and utilities.
Look up ride services, volunteering options, and community events that you can suggest to your loved one if you think they're too isolated.
Get the Ball Rolling with an In Home Care Consultation in Round Rock
At Visiting Angels® Georgetown, we love it here in the Round Rock area, which is why we try to make it possible for more seniors to stay in this region even if they don't have loved ones around to help out. Through our in home care services, we help members of our community stay on top of daily tasks like cleaning and cooking, while also providing companionship, transport, and other key services.
If you have elderly relatives in Round Rock, Austin, Cedar Park, Briarcliff, Pflugerville, or Georgetown, why not let us help you support them with consistent in home care? Just call Visiting Angels Georgetown today and we can schedule a free in-home consultation, as well as a phone consultation with you and other remote family members.