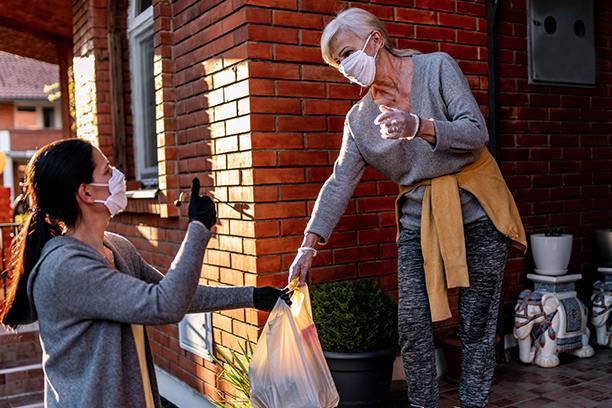 Our Staff
Anabel De La O, Hiring Director
Anabel is the newest member of our office team. She graduated from California State University in Stanislaus Turlock, California with a Bachelor of Science in Business Administration. Anabel is a terrific addition to our team that provides professionalism, work ethic, and helps create a fun work environment. She has thrived in her new role and we are honored to have her making sure she finds the best care givers in the area. She lives in Georgetown with her husband Gus, and two children Jade and Julian.
---
Shawna Dorris, Weekend Manager
Shawna was born in Canada, but has found her way south to the warm Texas Hill Country as fast as she could. Shawna has experience care giving, and understands the importance to both families and staff in getting the right match and caregiver for each situation. Shawna's reliability and work ethic make her a vital piece of our organization on weekends. Shawna lives in Johnson City with her husband and two children.
---
Stacy Scarborough, Director of Marketing
Stacy was born and raised in Austin, TX. She graduated from The University of Texas at Austin with a BBA in Marketing. Stacy represents our office in the community by visiting with families, business, and medical professionals to make sure Visiting Angels does their best to keep people in their home. She is married to life-long Austin resident Brandon Scarborough where they enjoy hiking and taking their dog, Addie to Lake Travis.
---
Ryan Searight, Owner/Director of Operations
Ryan Searight is the Owner and Director for Visiting Angels. Ryan was born in San Antonio and graduated from Riesel High School and from Texas A&M University. Ryan received his Master's Degree in Management and Leadership in 2009 from Tarleton State University. Ryan has experience in all levels of the organization and has served as office manager, scheduling coordinator, director of patient care, and in his current job as Director of Operations. Ryan is married to Georgetown High School graduate, Corrie Snow Searight. Ryan and Corrie have three children; a daughter, Clara, and twin sons, Reid and Chase. Along with two miniature schnauzers and 5 koi, the Searight family is proud to call Georgetown home!
---
Hanna Guinn,Director
Hanna was born in Chicago, IL. She moved to Austin when she was 8 years old. Hanna graduated from Midwestern State University in Wichita Falls, TX where she was an accomplished soccer player. Hanna received numerous awards for her leadership and skill on the pitch. At Midwestern State, she majored in English with a minor in Public Relations. Hanna brings enthusiasm and a tremendous work ethic that helps our community.
---
Wendi Threlkeld, Director of Client Services
Wendi grew up in the Houston area and graduated from Baylor University with a journalism major and management/marketing minor. She and her husband, Bryan, have lived in Georgetown since 1997. They have two grown sons and raise Texas longhorn cattle. She has worked for Visiting Angels since 2012. Wendi also enjoys writing books that inspire hope and courage to people of all ages.
---
Jodie Trulove, Scheduling Director
Jodie was born in Corpus Christi, TX and raised in Uvalde, TX. Jodie is married to Colin Trulove who coaches football at Georgetown High School in Georgetown. Jodie and Colin now lives in Georgetown with her three beautiful children. Jodie's heart brings an invaluable asset to our office where she is always willing to help our clients and caregivers.
Serving Williamson and Northern Travis Counties, TX
Visiting Angels Williamson County, Texas
707 S Main St #201
Georgetown, TX 78626
Phone: 877-907-5078