Questions to Ask When Interviewing a Senior Care Agency in Wilmington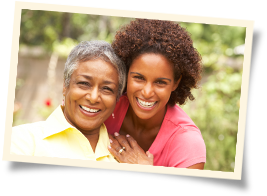 Have you just begun your journey of searching for a senior care provider for a loved one living in the Wilmington area? It's not always easy to find the right care agency for your loved one, especially if you're not sure what kinds of questions to ask. At Visiting Angels® Wilmington, our helpful staff is here to assist you with the process of getting started with a caregiver so that you can have confidence in your loved one's care situation. We'll meet with you in person for a free consultation to address your concerns and learn more about your loved one's care needs. Read on for details about a few questions that you can ask us and other care providers to ensure that you're giving your loved one the best care possible.
Getting to Know a Senior Care Agency in Wilmington
The following are some questions that can help you learn more about a senior care service so that you can determine whether or not they are a good fit for your loved one in Wilmington:
Is your care agency both bonded and insured? In order to have peace of mind about your loved one's safety and security while they're being cared for, it's critical to choose a care agency that is fully bonded and insured. You should also check to confirm that the care agency meets state and local licensing requirements.
How do you monitor your caregivers? A care agency can use several methods to monitor its caregivers. At Visiting Angels Wilmington, we ensure that your loved one is always receiving high-quality senior care through in-person visits and phone check-ins.
Do you provide training for your caregiving team? You'll want to select a care provider that keeps its caregivers up-to-date with the latest information in the field of senior home care. We offer advanced training programs for our caregivers in the areas of Palliative Care and Alzheimer's Care.
Can I have an alternate caregiver if I am dissatisfied with the original pairing? After getting to know your loved one, we'll select a caregiver who can meet his or her care needs, scheduling requirements, and personality. If you're not happy with the initial caregiver you receive, we'll select another individual who more closely matches your preferences.
Learn more about our senior care services today by contacting Visiting Angels Wilmington to schedule a free care consultation at your loved one's home in the Wilmington area.