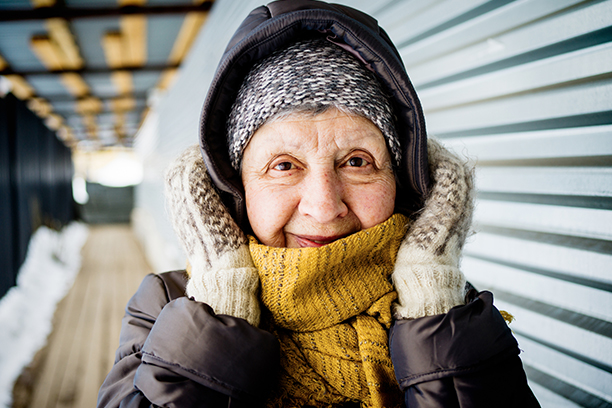 At Home Caregivers in Wilmington
Could your senior loved one living in Wilmington or New Hanover County benefit from in-home care services provided by a professional caregiver? At Visiting Angels® Wilmington, our team of compassionate caregivers offers a wide variety of in-home care services for seniors who want to continue to live at home despite age-related difficulties. If your loved one is facing challenges that make it difficult for him or her to live independently, our care providers can ensure that he or she is safe and comfortable without having to transition to another living facility.
About Our Caregivers
Our team of compassionate care providers in Wilmington is always making us proud. First of all, they provide the experienced care that older individuals need, such as mobility support, assistance with bathing, grooming, and dressing, and help around the house. However, our caregivers at Visiting Angels Wilmington don't stop with addressing the physical needs of seniors. They also understand the importance of meeting the emotional and social needs of senior individuals, which often go overlooked. That means they will provide positive, joyful companionship while giving your loved one the respect and dignity that he or she deserves.
Our caregivers at Visiting Angels Wilmington often become like family to the seniors that they care for. That's because they aim to create a lasting relationship with their care recipients from the very start. Our staff takes the time to get to know your loved one and your family in Wilmington to ensure that we are meeting your needs in the best way possible. Plus, we have extensive experience in matching care providers with care recipients through our Select Your Caregiver® program. Our in-depth knowledge of our team allows us to choose a caregiver who meets your family's care needs, scheduling preferences, and lifestyle choices.
Every older individual has unique needs and care requirements. That's why our caregivers at Visiting Angels Wilmington are prepared to provide a broad spectrum of services to ensure that your loved one is living safely and comfortably in his or her home in Wilmington. Whether he or she could benefit from assistance with daily tasks, medication reminders, or help with errands and shopping, our care providers are ready to lend a helping hand.
Are you ready to get started with a professional caregiver in Wilmington? Contact Visiting Angels Wilmington today for more information about our in-home senior care services in Wilmington, New Hanover County, and the surrounding communities.
Serving Wilmington and New Hanover County
Visiting Angels
WILMINGTON, NC
3205 Randall Pkwy #127
Wilmington, NC 28403
Phone: 910-777-5926
Fax: 910-777-5962