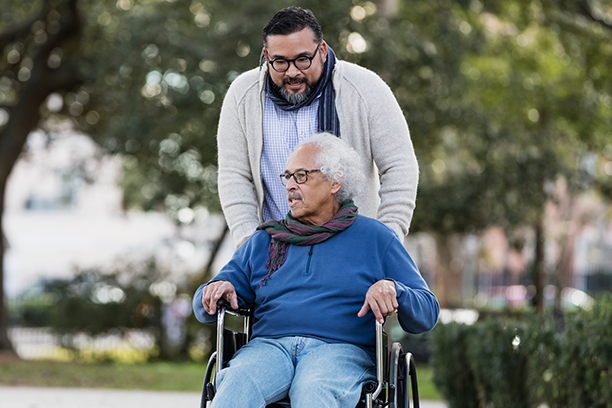 Why Choose Visiting Angels for Elder Care Assistance in Wilmington?
At Visiting Angels® Wilmington, we are dedicated to making elder care assistance as enjoyable as it is practical. Your loved one may require assistance with day-to-day tasks as they age, and your hectic schedule might not allow you to be there with them as much as you'd like. Our caregivers go above and beyond to provide care that not only caters to their necessary needs like grocery shopping and medication reminders, but their emotional need for engagement and interaction as well.
It's important to have a partner you can trust to care for your loved one. Our team's commitment to care and high standards of service have earned us a reputation as a trusted elder care assistance provider to families across the Wilmington and New Hanover County, NC areas.
We're On Your Schedule
You have a lot going on - life can be tough to keep up with. Our caregivers are scheduled on an hourly basis, to put you in the driver's seat of your loved one's care schedule and to ensure that we're there when you need us. Whether your loved one needs us for weekly groceries or around-the-clock care, you can count on the caregivers at Visiting Angels Wilmington.
Safety-Focused Elder Care Assistance
At Visiting Angels Wilmington, we make it a priority to provide peace of mind to our clients and their loved ones. Our agency is fully bonded and insured so that you can keep your busy schedule with the knowledge that your loved one is in good hands. We also carry every applicable license required by the state of North Carolina to provide our one-on-one, comprehensive brand of care.
Continuous Monitoring
We have high standards. To ensure that these standards are being met, we will keep an open line of communication with you and your loved one to perform regular check-ins. We will follow-up with your loved one via telephone calls and occasional drop-in visits to make sure that they are comfortable with our care and also to monitor for possible changes that need to be made.
Customized Elder Care Assistance in the Wilmington Area
Your loved one is unique - why settle for a cookie cutter care plan? At Visiting Angels Wilmington, we create a personalized elder care assistance plan around your loved one's unique needs and personality. This customization ensures comprehensive and individualized care that is enjoyable, as well as pragmatic.
Call Visiting Angels Wilmington today to learn more about our the elder care assistance relied on by seniors in Wilmington, New Hanover County, and the surrounding communities.
Serving Wilmington and New Hanover County
Visiting Angels
WILMINGTON, NC
3205 Randall Pkwy #127
Wilmington, NC 28403
Phone: 910-777-5926
Fax: 910-777-5962