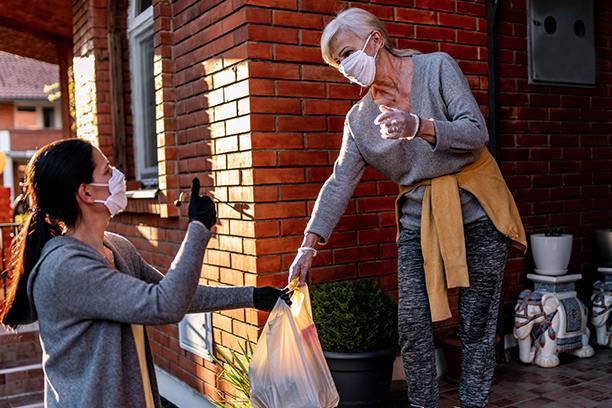 Senior Caregiver Jobs with Visiting Angels
We are currently looking for experienced, caring, compassionate and reliable Caregivers, Companions, home health aides, & CNA's who have a genuine interest in working with seniors in need of assistance in the comfort of their homes. At our company we care about the individual needs of our staff, caregivers and clients. Visiting Angels Jobs vary from 4 hours to 12 hour shifts. We are seeking caregivers in York County, Lancaster County and Chester County. We have overnight caregiver jobs, as well as afternoons and day shift hours. We do require all of our caregivers to work 2 weekend days a month, it could be 2 Saturdays or one full weekend, it just depends on your availability. We love matching the needs of each client to each Caregiver. It is our goal to make sure every client has the perfect match of a caregiver to ensure client and caregiver satisfaction. If we decide to hire you for a Visiting Angels Senior Caregiver job the benefits are:
Supplemental Insurance
Bonuses
Schedule Flexibility
Visiting Angels Senior Caregivers Job schedule is flexible around things you may have in your life including school, family, or other jobs. We are an award-winning company for the excellent job we do, we would love to add you to our team if you feel you meet the follow prerequisites.
Visiting Angels Senior Caregiver Job Prerequisites:
Medical office Experience
2+ years' experience in the private elderly caregiver jobs /non-medical in-home care field dealing with seniors
A love for the senior community
A compassionate upbeat attitude
Speaks English and strong communication skills
Understand the importance of following Plan of Care comfortable working alone.
Reliable, responsible and ethical behavior
Hard working / Team player
Willingness to perform light housekeeping, meal preparations, transportation to doctors, grocery store, pharmacies, personal care grooming, bathing, incontinence care, errands, laundry, medication reminders, companionship, play cards, read books, assist with walking, respite care and many other services to help seniors age as they stay in the comfort of their own homes.
We have clients with a variety of health issues ranging from minimal assistance to total care you will be working with clients who may have Alzheimer's / Dementia/ Parkinson's / COPD/ CHF so you will need to be comfortable working with these type of clients.
To be considered for employment you will need:
Social Security Card or Birth Certificate / Passport
Must have a valid phone number and email address comfortable with texting/ emailing
Valid Driver's License/ Proof of Auto Insurance
Be able to transport yourself to work with reliable transportation
Able to pass a Criminal Background check and random drug test
Negative TB Test Results or Chest X- Ray done within the last year
Be able to pass a federal and state background check
Have references with valid phone numbers and dates of employment
Our company is one of the fastest growing, reputable, private duty non-medical home care services in the United States today. We are so passionate about hiring the very best caregivers to help us uphold our excellent reputation as we serve those that invite us into their homes to assist them.
Serving York, Lancaster, Chester and Surrounding Counties
Visiting Angels
YORK COUNTY, SC
1615 Ebenezer Rd
Rock Hill, SC 29732
Phone: 803-610-4200
Fax: 803-610-4201
1040 Edgewater Pkwy
Indian Land SC 29707
Phone: 803-610-4200