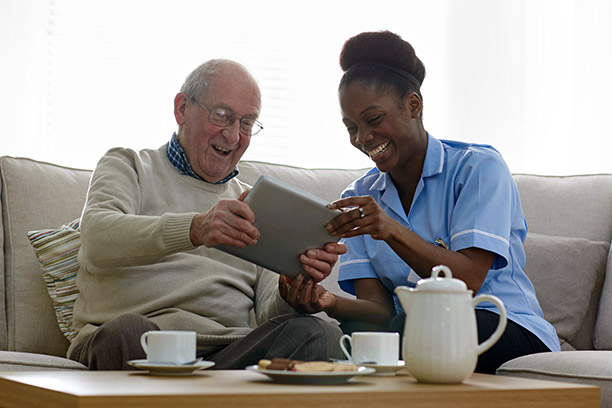 Alzheimer's Care Services
Alzheimer's and Dementia Care from Visiting Angels Acton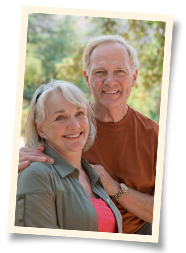 Allowing a loved one to maintain their independence when they have received a diagnosis of Alzheimer's or dementia may seem like an impossible dream. However, Alzheimer's and dementia care services from Visiting Angels Acton can make autonomous living a reality. If your loved one has enjoyed the benefits of living independently, they may be resistant to the idea of institutionalized care. You can support their continued freedom with experienced Alzheimer's and dementia care from Visiting Angels Acton. Our skilled memory care providers know what it takes to help seniors live the lifestyle they enjoy, even when faced with a memory disorder.
Customized Alzheimer's and Dementia Care Schedules
Personal schedules and routines vary greatly among seniors. While one person may be more active and need a helping hand during the day, others may need assistance overnight to help with bathroom trips and fall prevention. Others still may require continuous, around the clock care. No matter which situation applies to you, dementia and Alzheimers care from Visiting Angels Acton can help.
We understand the important of familiar routines and schedules, particularly when it comes to memory care. Your plan is designed to allow for individualized scheduling, so you don't have to alter your existing routines. Additionally, because dementia and Alzheimers are progressive illnesses, care from Visiting Angels Acton can grow and change with your loved one.
Reliable Memory Care in Acton
You can count on the Alzheimer's and dementia care specialists from Visiting Angels Acton to provide intelligent, thoughtful assistance. Each of our memory care specialists has been hand-selected to represent our agency. We utilize a rigorous interview process which ensures a clean criminal history, demonstrated commitment to helping others, and glowing personal references. Alzheimer's and dementia care providers from Visiting Angels Acton must have infinite patience and feel strongly about treating clients with dignity and respect. Like everyone at our agency, our caregivers are compassionate professionals who wish to increase the quality of life for seniors with dementia and Alzheimer's.
When you are in the difficult position of coordinating care for a loved one with Alzheimer's or dementia, call Visiting Angels Acton. Our dementia and Alzheimer's care services can offer support to your loved one and make dealing with memory disorders easier for your entire family.
Serving Lexington, Acton, Groton, Stow and the Surrounding MA Communities
Visiting Angels
ACTON, MA
498 Great Rd
Acton, MA 01720
Phone: 978-263-1212