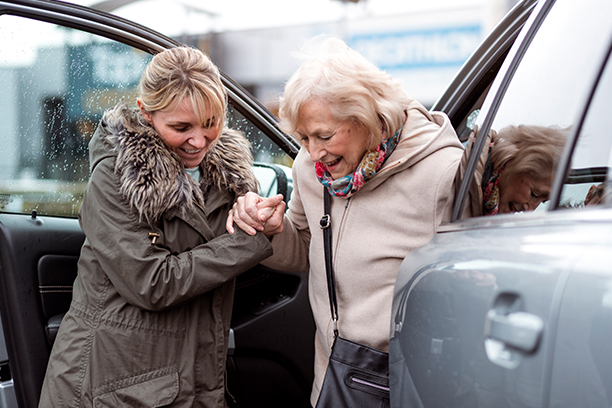 How Transitional Care in Acton Reduces Hospital Readmissions
Ready-Set-Go Home with Transitional Care
The first thirty days following a hospital discharge can be a difficult period for elderly adults. Transitional care can help them overcome the challenges they may face during the recovery process and reduce the likelihood they will have to be readmitted to the hospital. At Visiting Angels® Acton, we have a designated program for transitional care known as Ready-Set-Go Home. The personalized support our caregivers offer enables seniors to confidently face the transition from hospital to home.
What Causes Readmissions for Seniors
It's not uncommon for seniors to be readmitted to the hospital because they were not able to adhere to their doctors' instructions. Whether they find it a challenge to remember medication schedules, stay hydrated, or eat healthy meals, failure to complete these basic tasks can lead to the deterioration of a senior's health, ultimately requiring rehospitalization.
It's understandable that basic activities of daily living can be a struggle for elderly adults in their weak and exhausted state after a hospital stay. Having a caregiver available to provide crucial reminders, support, and monitoring can not only help seniors stay positive during the crucial weeks after being discharged. These forms of assistance can also prevent the need for readmission.
How Transitional Care Helps Seniors in Acton
The caregivers at Visiting Angels Acton follow a three-step approach to transitional care. This methodology allows us to offer a range of supportive seniors for elderly adults in their families. In addition, we offer much-needed guidance during what is often a confusing time.
Take a look at some of the forms of care included as part of Ready-Set-Go Home:
Care at the hospital. We talk to families through the discharge process and help them prepare for the transition to ensure the proper forms of care are in place upon the senior's arrival home.
Care at home. Following the senior's discharge from the hospital, our caregivers will continue to offer supportive services that help them implement their doctors' instructions.
Care from our office staff. Our staff members have tools on hand that help them pinpoint high-risk situations and coordinate the logistics of the home care process.
Learn how your loved one can benefit from our Ready-Set-Go Home transitional care program. Just call Visiting Angels Acton today to book a free consultation in Acton or a nearby community such as Ayer, Bedford, Clinton, Groton, Lancaster, Lexington, Littleton, Pepperell, Tyngsboro, or Westford.
Serving Lexington, Acton, Groton, Stow and the Surrounding MA Communities
Visiting Angels
ACTON, MA
498 Great Rd
Acton, MA 01720
Phone: 978-263-1212