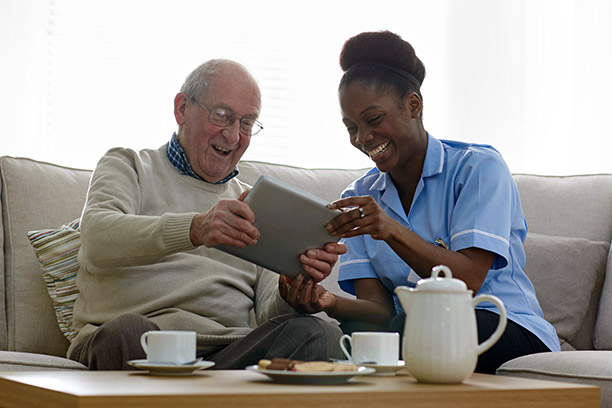 Alzheimer's Care Services
Experienced Alzheimers Care Services from Visiting Angels Austin TX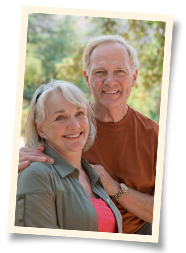 Caring for someone with Alzheimers is a complex and often frustrating task. It is difficult to handle situations in a non-emotional way when your loved one struggles with erratic behavior often associated with Alzheimers. Alzheimers services provided by the knowledgeable and empathetic caregivers from Visiting Angels Austin TX can provide the support you and your loved one both need. Your loved one will receive experienced care from an Angel companion and you will find peace of mind knowing they're well taken care of.
Visiting Angels Austin TX provides non-medical, in home Alzheimer's care services to families in Village of the Hills, Bee Caves, and in neighboring towns. We are adept at providing Alzheimer's care that is knowledgeable and compassionate. We also offer our caregivers the option to receive additional Alzheimer's care training. Our training program was created alongside the Alzheimer's Foundation of America and speaks to the particular nuances that are involved when caring for someone with a memory related illness. Visiting Angels Austin TX takes our responsibility to provide Alzheimer's services seriously and we work hard to provide the best possible care.
Thanks to our individualized plans, your loved one can receive the care they need and have it provided in a way that addresses their personal challenges. While other agencies may try to provide the same care services to each client, Visiting Angels Austin TX believes in personalized care. We look at each client as the individual they are and try to understand their unique needs. To the caregivers at Visiting Angels Austin TX, your loved one is more than just a patient with Alzheimers, they are an individual with joys and fears, likes and dislikes, skills and challenges.
Depending on the stage of your loved one's illness, you may be in need of Alzheimer's services a few times a week, every day, or even around the clock. No matter when you need us, we can be there. Our flexible Alzheimer's services plan can be adjusted as your loved one's illness progresses. Whether you need a caregiver to monitor your family member's safety overnight, or an Angel companion to come and remind them to take their medication and eat a healthy meal, we have you covered. Alzheimer's services from Visiting Angels Austin TX are as unique as the clients we serve.
To learn more about the Alzheimers services provided by Visiting Angels Austin TX, and how they can work for you, please contact our office today.
Serving Austin, Rollingwood and West Lake Hills, TX
Visiting Angels
AUSTIN, TX
1510 W. 34th S #200-5
Austin, TX 78703
Phone: 512-452-8282
512-219-5165
Fax: 512-452-8289