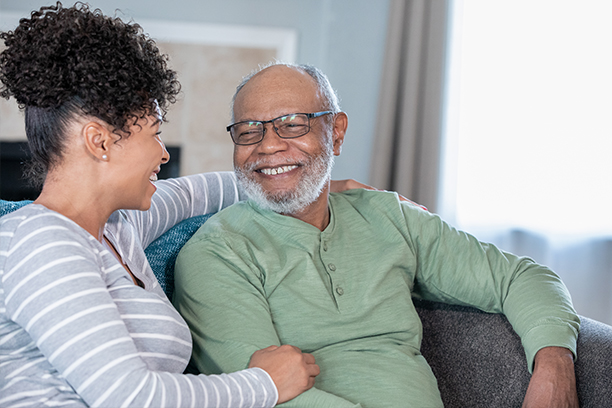 Why Visiting Angels
Respected Home Care Assistance from Visiting Angels Austin TX
Visiting Angels Austin TX provides knowledgeable home care assistance to disabled and elderly clients throughout the area. Our agency is a well-respected local resource for non-medical in home care assistance. We are proud to offer our clients a wide range of care services.
Care on Your Schedule
Offering superior home care assistance wouldn't mean as much if it wasn't available when you need it. Our experience providing non-medical in home care has shown us that each client has different needs. Your loved one's personal schedule can vary greatly from another client's. That is why we work with you to create a schedule that best suits your family member's needs. Morning or night, weekends or weekdays, even on holidays our Angel companions are here to help.
Customized Plans Work for You
As stated above, no two people are the same, and neither are their home care assistance needs. Visiting Angels Austin TX offers customized plans that are tailored to the individual. Simply tell us the types of services your loved one would benefit from and we will create an individualized plan for meeting your needs. Our knowledgeable staff is happy to offer suggestions to help make your loved one's life easier.
Continuous Monitoring You Can Feel Good About
At Visiting Angels Austin TX, our job doesn't stop once we match an at home care assistance provider with your loved one. We utilize a system of continuous monitoring to ensure your loved one is happy and content. By placing regular phone calls to you and your family member, and making occasional visits to your loved one's home while care is being provided, we can keep an eye on your family member's care.
Safety Standards Protect Your Loved One
Visiting Angels Austin TX is a licensed and bonded home care assistance agency. We provide insurance and workman's compensation for our employees and handle all compliance concerns. We stay up to date on the ever changing health care regulations so you don't have to. With home care assistance services from Visiting Angels Austin TX, you don't have to worry about compliance issues because we manage them for you.
For home care assistance services that come highly recommended, contact Visiting Angels Austin TX today.
Serving Austin, Rollingwood and West Lake Hills, TX
Visiting Angels
AUSTIN, TX
1510 W. 34th S #200-5
Austin, TX 78703
Phone: 512-452-8282
512-219-5165
Fax: 512-452-8289