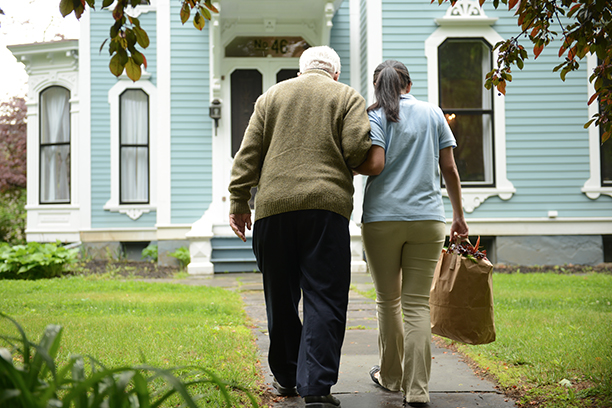 Long Distance Services
Long Distance Elder Care from Visiting Angels Austin TX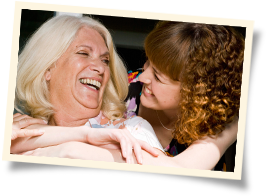 Perhaps you've recently had a phone conversation with a loved one that left you wondering about their ability to fully care for themselves. Maybe you've gone for a visit, only to discover your family member has fallen behind on housework or has not been getting proper nutrition. These things are more common than you may think. As we age, our ability to stay on top of daily tasks can suffer due to physical or mental limitations. Luckily, Visiting Angels Austin TX is here to help with long distance elder care.
Visiting Angels Austin TX provides long distance elder care services to elderly and disabled clients in the comfort of their homes. Our non-medical services can make the difference between your loved being forced to move to a facility or family member's home, and staying where they currently are. Countless families in the Austin TX area depend on elder care from Visiting Angels to help keep their loved one safe and happy.
When you choose long distance services from Visiting Angels Austin TX, we will keep you informed of your loved one's care. We place regular phone calls and perform occasional drop in visits to monitor your family member's care and ensure their satisfaction. We also place regular phone calls to keep you in the loop. If at any time you have a question or concern, our empathetic staff is happy to assist you and put your mind at ease. In fact, we make it a point to return all phone calls within 15 minutes. Even overnight! Visiting Angels Austin TX is here to ease your elder care concerns.
With the elder care assistance provided by Visiting Angels Austin TX, you don't have to worry that your loved one skipping meals or ignoring their doctor's meal plan. Our professional caregivers can prepare dietary conscious meals and even provide meaningful conversation to make meal times more enjoyable. Our elder care providers are always looking out for the health and wellbeing of your loved one.
Some other ways the elder care staff at Visiting Angels Austin TX looks out for you is by providing medication reminders. Forgetting which pill to take when, or skipping one altogether is a big concern, particularly when it comes to treating certain illnesses. Our Angel companions can stay on top of your family member's medication schedule and make sure they're following doctor's orders.
If you're searching for long distance elder care for your aging parent or family member, consider the compassionate services offered by Visiting Angels Austin TX. Call our office to learn more.
Serving Austin, Rollingwood and West Lake Hills, TX
Visiting Angels
AUSTIN, TX
1510 W. 34th S #200-5
Austin, TX 78703
Phone: 512-452-8282
512-219-5165
Fax: 512-452-8289