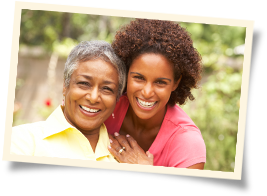 At Visiting Angels® Beaumont, we recognize how important our caregivers are to the work we do each day. It's our caregivers' job to not only care for the safety and physical well-being of seniors in the Beaumont, TX area, but to care for their spiritual, social, and emotional needs as well. If you're looking for a rewarding career helping the people in your community, one of the caregiver jobs we have available at Visiting Angels Beaumont might be right for you.
Our caregiver jobs provide a sense of purpose, accomplishment, and gratification to our home care providers in the Beaumont area. Rather than needing to rush from one client to the next or having to balance the needs of several seniors at the same time, we care for our clients one on one. This one-on-one approach to care allows us to form lasting relationships with our clients. Often, these strong relationships benefit our caregivers as much as they benefit the seniors they care for.
If one of our caregiver jobs from Visiting Angels Beaumont is right for you, some of the services you might provide to seniors in the area include:
Helping with personal needs including offering respectful bathing, dressing, grooming, and toileting assistance
Providing assistance with light housekeeping tasks such as vacuuming, dishes, laundry, and tidying up around the house
Planning, preparing, and serving healthy meals
Offering transportation and accompaniment to medical appointments and on errands
Helping with walking, transferring, and physical activity
Reminding clients to take their medications
Being a trustworthy and reliable companion seniors enjoy spending time with
Consistently being a cheerful and positive presence in our clients' lives
If you're compassionate, hardworking, and committed to enriching the lives of seniors in our community, a caregiver job at Visiting Angels Beaumont, TX might be right for you.
To learn more about the rewarding caregiver jobs we have available in Beaumont, Nederland, Orange, Port Arthur, Vidor, and in the surrounding areas, fill out the form below.