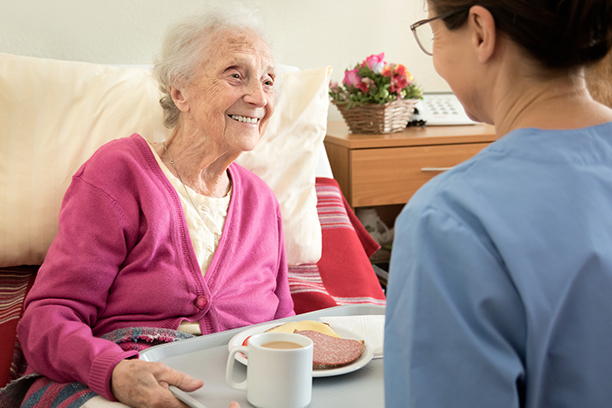 Visiting Angels Reviews Charleston, WV
Hi Julie
We certainly enjoyed working with you. You were very responsive to all our needs and requests-every step of the way, and we appreciated it. Thank YOU!

--- Helen G. August 27, 2016

Visiting Angels did a great job…..they were on time, knew what they were talking about, knew what they were supposed to do, clean cut and very professional.

--- Jeff M.

"Your great help to all of us, especially to our dad, will never be forgotten. We needed support and you delivered it with professionalism, skill, and loving kindness."

--- JH

Julie,
We are so thankful for Visiting Angels and especially for you. Your interest and personal touch means so very much. As long as you were in charge we knew mother was being well cared for.

--- Betsy & Tom D.

1/24/16
Julie & Les,
Thank you so much for making sure everyone was taken care of during this storm

--- Kyra H.

2/14/16
Julie & Staff,
We wish to thank you and your beautiful angels for the loving, kind, and attentive care to our loved one. You are a great organization and the Best! (Ever in Homecare). So once again, "Thank you" for the good service that we received.

--- Flo S.

"Thank you and all of your Angels for taking such good care of my mother while she was living."

--- Helen D. – Charleston, WV

I just wanted to say thank you for your organization, your agency and everything that you represent. We are so pleased with the service. We even had a different caregiver today and you took the time to bring her over. That is just above and beyond our expectations. Mom is pleased with both Kelly and Lindsay. Thank you!

--- Nancy W. (August 12, 2015)

" Julie, I have to tell you that you not only changed my mother's life but you have changed mine. I can sleep at night now without worrying about mother. "

--- L. Schneider, Charleston, WV

You, Leslie, and the Visiting Angels filled a great need that our family had for a while and we are grateful for that. I have recommended V.A. to several families.

--- Doug W. - Charleston, WV

"My caregiver can't be replaced. She has kept me out of assisted living."

--- Cynthia H. - Charleston, WV

"Visiting Angels is a breath of fresh air to the Kanawha Valley."

--- Gayle Twigger-Shaw

(4/27/15) "My caregivers are exactly what the name says, "Visiting Angels". "They take good care of me and are very attentive to my needs. I tell everyone about Julie and my angels".

--- Penny W. - Charleston, WV



Hi Julie

My previous visits to my father have been during the week, so I hadn't have the opportunity to see your "Angels" in action until this last weekend. I have to tell you that I couldn't have been more impressed with the professionalism and the care that Eric and Ashley showed. They were both wonderful to have around, caring for Dad, in a respectful but nurturing way. I'm so glad they're on board, and I wanted to really thank you and let you know that I'm so glad we found you!


--- Helen, Charleston, WV

Julie,

We are so grateful for Visiting Angels. My mother says her caregiver is wonderful.
Thank you for the peace of mind.

---
Michele G., Charleston, WV
Find Our Office
For a FREE Complimentary in-home assessment, call today! 304.400.4946
Serving Greater Charleston, WV Including the Counties Kanawha, Cabell,and Putnam
Visiting Angels
CHARLESTON, WV
507 1st Ave
S Charleston, WV 25303
Phone: 304-400-4946
Fax: 304-277-3190