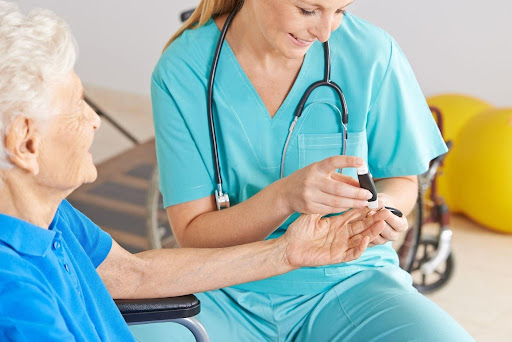 Checking in with Your Loved One's Mental Health
Our mental health plays a crucial role in our overall well-being, yet many of us are still trying to understand how to take care of ourselves mentally. According to the World Health Organization, more than 20 percent of adults aged 60 and older live with a mental or neurological disorder, dementia, and depression. Even though there's been more acceptance of mental health care in recent years, there's still a stigma surrounding mental health, making some older adults reluctant to seek help.
Understanding Mental Health in Seniors
A person's mental health refers to emotional, psychological, and social well-being. Our mental health plays an essential role in feeling, acting, communicating, and making choices. Similar to our physical health, we need to take care of our mental health actively. When we neglect our mental health, it can lead to anxiety, depression, insomnia, self, and other health conditions.
Signs Your Loved One May Need Help with Their Mental Health
In seniors, mental health conditions often go unnoticed because many symptoms of poor mental health are attributed to other things. If you believe your aging loved one is suffering from a mental health condition, talk to their doctor about possible treatment and prevention options.
Disconnected
Some mental health conditions, such as depression, can cause your loved one to disconnect from their friends and family. It may start with them rejecting plans or cutting phone calls short and, with time, develop into them not wanting to leave their house. They may also begin disconnecting from hobbies or activities they once enjoyed. While it's okay to want time alone sometimes, you should talk to your loved one or their doctor if their disconnection lasts more than a week or two or occurs often.
Lack of sleep
Chronic insomnia or an inability to fall and stay asleep can signify a mental health condition. If your loved one expresses feeling tired throughout the day and says they have trouble sleeping, encourage them to talk to their doctor about their sleep regimen. You can also boost your loved ones to limit their screen time at night and find ways to unwind and relax to help them sleep at night.
Loss of appetite
Excessive stress, depression, anxiety, and many other health conditions can cause a loss of appetite. A loss of appetite can mean eating small portions of meals or skipping meals altogether. Not eating enough for extended periods can result in weight loss, fatigue, and weakness. In extreme cases, loss of appetite can also lead to organ failure. If your loved one is refusing to eat, talk to their doctor about helping your loved one fuel their body.
Disorientation
Some conditions, such as dementia, can alter a person's mental state, causing disorientation. A person who is disorientated may have trouble knowing where they are or their identity. In some cases, disorientation also comes with confusion or delirium. If your loved one is feeling disorientated, try to keep them around familiar things. If the disorientation persists, talk to your loved one's doctor about treatment options.
How Visiting Angels Can Help
If your aging loved one is struggling with their mental health and needs assistance caring for themselves at home, the team at Visiting Angels Douglasville, Georgia, can help. Our caregivers can assist with meal planning, grocery shopping, cooking, and medication reminders. In addition to assisting seniors in taking better care of their cholesterol, caregivers can also provide light housekeeping, mobility assistance, transportation, and personal grooming. Our Douglasville office serves those in Douglasville, Lithia Springs, Smyrna, Mableton, and the surrounding Georgia communities. If you'd like to learn more about our services, you can complete this online form or call us at 678.383.1962.