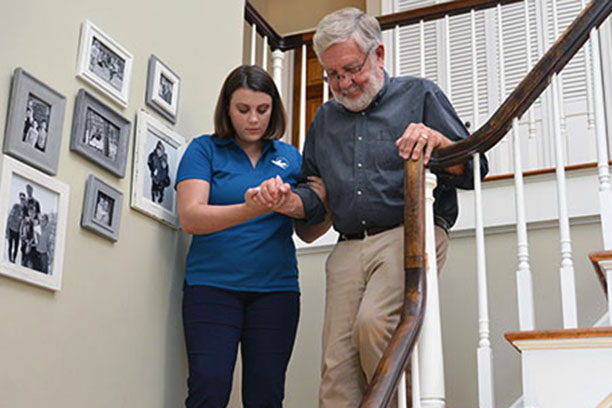 Visiting Angels In Home Support Services in Douglasville, GA Prevents Seniors From Falling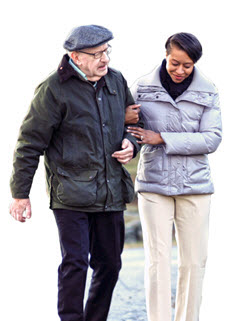 Visiting Angels of Douglasville Prevents Falls From Happening Within a Senior's Home With Our In Home Support Services
Many elderly individuals lose their mobility, independence to care for themselves, and social connections because of falls! Sometimes, just the thought of falling is already a deal breaker for them and they try to prevent it by not getting out of the house. This wreaks havoc on their life because isolating themselves socially can have negative repercussions. They are more likely to experience depression, sadness, anxiety, and loneliness to name a few. So, the bottom line here is, falls can considerably change an older adult's quality of life. Visiting Angels of Douglasville, GA in home support services prevent falls from happening within a senior's home.
Life-Changing Consequence of Falls
Older adults have a 33% chance of falling and out them, one in five are likely to have suffered a concussion, fracture, hip fracture, and other serious injuries.
Many older adults who experience falls do not go home, often many of them end up in a long-term care facility and usually, and recovery takes up to a full year.
When a senior experience a fall, they are more likely to fall again.
Annually, there are 800,000 individuals who have experienced falls and were hospitalized.
Preventing Falls
If you did not know, falls can be prevented. And the best way to go about this process is to identify the older adult's propensity for falling. There are risk factors that place an elderly at risk. Commonly, these factors are related to a person's home environment, medical problem, or physical condition. For example, if your elderly loved one suffers from arthritis, that makes it hard for their joints to move freely, thereby putting them at a higher risk for falls. Being able to pinpoint these risks with the help of our in home support services enables you to put up preventive measures.
One of the best ways to deal with falls is getting support services from Visiting Angels of Douglasville. We have conscientious and professionally trained caregivers who can help the elderly prevent falls with our support services. With them beside your loved one to aid them with activities of the living, you are placing your loved one in good and capable hands without sacrificing their access to social interactions and overall quality of life.
Contact Visiting Angels of Douglasville, GA to learn more about our in home support services.
Download Your Free Safe & Steady Fall Prevention Resource Guide today.
Serving Douglasville, Lithia Springs, Smyrna, Mableton and Surrounding Areas
Visiting Angels
DOUGLASVILLE, GA
3400 Chapel Hill Rd #801
Douglasville, GA 30135
Phone: 678-383-1962
Fax: 678-324-7612