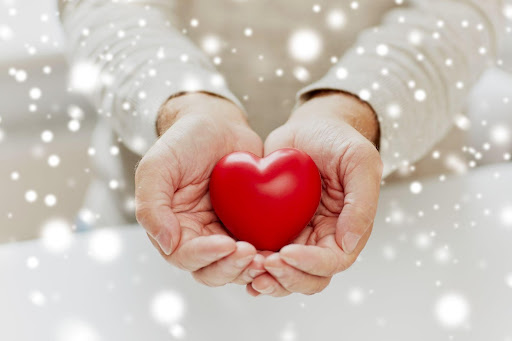 Managing Holiday Stress While Caring For Family
For many individuals, the holidays are one of the most stressful times of the year. The holidays can bring family obligations, gift shopping, endless hours of cooking, and more. Plus, with the continued spread of Covid-19 and the seasonal flu, there's an additional layer of stress in wanting to stay healthy and keep your family safe.
If you're feeling overwhelmed this holiday season, take this time to learn about the signs of stress and how to manage your stress as you wrap up the end of the year.
What is Stress and How it Affects the Body
Stress is the body's physical and mental response to an external cause. In small doses, stress can lead to a positive reaction, such as encouraging you to finish a task you've been putting off. It is normal to feel varying stress levels each day, but your stress shouldn't inhibit living life. If you live with high levels of stress that interfere with your day, you may have chronic stress.
Stress-Related Complications
Chronic stress is a condition that causes your body to feel in a state of alert at all times. It can affect your physical and mental health. If left untreated, chronic stress can lead to anxiety, depression, digestive issues, headaches, muscle tension, heart disease, sleep troubles, and memory impairment.
Tips for Managing Stress
Whether you're experiencing extra stress during the holidays or living with chronic stress, it's important to find healthy ways to manage your stress.
Acknowledge how you're feeling. When feeling stressed or overwhelmed, acknowledge how you feel; don't deny it. Sometimes we tell ourselves we're not stressed as a way to ignore our emotions, but admitting you are stressed is the first step in changing how you feel.
Be realistic with your abilities and expectations. Often, we get stressed because we are trying to take on more responsibilities than we can complete. Be realistic with what you can commit to during the holidays—knowing that it is okay if you don't have time to do everything you'd like to do.
Communicate with your loved ones. Be open and honest with your loved ones if you feel overwhelmed with holiday commitments. Communicate with them about your feelings and let them know you may need downtime. The chances are that many of your loved ones are feeling their stress and will completely understand.
Take time for yourself. One of the best actions you can take when feeling stressed is to remove yourself from the circumstances causing the stress. Take a day or two to yourself and give yourself permission to relax and unwind. The distance from your stress may give you a new perspective on the situation and allow you to face your holiday stress more efficiently.
Move your body. Exercise is a great way to lower stress levels. Moving your body improves your body and decreases many symptoms of anxiety and depressions, which you may experience with too much stress. Take a moment to go for a walk, ride your bike, or do yoga.
Get a quality night's sleep. Sleep calms and restores the body, making it an excellent stress reducer. Make sure you're getting at least six or seven hours of quality sleep each night. If you're having trouble sleeping, make sure you're disconnecting from electronics before bed and giving yourself about 20 to 30 minutes to unwind and ease your mind before falling asleep.
How Visiting Angels Can Help
If your holiday stress makes it difficult for you to take care of yourself, the team at Visiting Angels can help. Our caregivers can assist with meal planning, grocery shopping, cooking, medication reminders, light housekeeping, mobility assistance, transportation, and personal grooming. Our Douglasville office serves those in Douglasville, Lithia Springs, Smyrna, Mableton, and the surrounding Georgia communities. If you'd like to learn more about our services, you can complete this online form or call us at 678.383.1962.