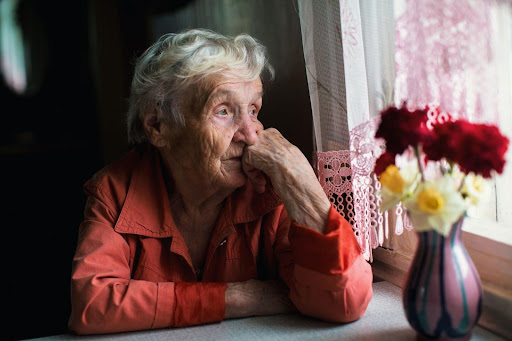 Tips to Improve Your Mental Health This Year
When people plan their New Year resolutions, they tend to focus on improving their physical well-being, whether that's through more exercise, eating more nutritious meals, or quitting physically harmful habits such as smoking or drinking. While it is lovely to want to take care of yourself physically, it's also essential to take care of your mental health.
Get Some Sun
We often focus on the harms of the sun, but the sun can bring benefits to your physical and mental health. The most well-known benefit is that the sun is a natural source of vitamin D, which is excellent for helping your body absorb calcium and improve your immune health. Small amounts of sun exposure can also improve your mood by increasing your serotonin, an essential hormone for stabilizing your mood and feelings of happiness. Aim to get anywhere from five to fifteen minutes of sunlight a day, but remember to wear sunscreen to keep your skin safe!
Take Care of Your Physical Health
Your physical and mental well-being are related. The better care you take of your physical self, the better you'll mentally feel. Try to find ways to move your body each day. Your daily movement does not have to be a high-intensity workout, but even a short walk or a few minutes of stretching can make your body feel good. Also, make sure you're eating nutritious foods to keep your body functioning.
Socialize with Friends and Family
Humans are social creatures, and we need to interact with others to maintain our mental and emotional health. Try to set aside time to catch up with loved ones throughout your week. You can invite them to your home for a meal, out to a local museum, or even a quick phone conversation if you're unable to meet up in person. You can also sign up for a social media account such as Facebook or Instagram, where you can send messages, videos, and photos to friends and family whenever you have something exciting to share.
Invest Time in a Hobby
People dedicated to a hobby often experience less stress, anxiety, and depression. Their hobby gives them an outlet to relax and express themselves. Also, hobbies are activities people tend to enjoy, so dedicating time to them makes them feel better. Plus, many hobbies have a social component, such as a club or shared space, like a gym or community center, where you can interact with others you share your interest with. Find an activity that brings you joy. It can be exercise, reading, music, art, dancing, or cooking.
Get Enough Sleep
Your body needs sleep to recharge and rest each day. Without sleep, you may experience a range of symptoms such as memory fogginess, anxiety, depression, mood swings, and poor concentration. A lack of sleep can also lead to physical changes such as high blood pressure and weight gain. Aim to get between six to eight hours of quality sleep each night. If you're having trouble falling or staying asleep, try going to bed at the same time each night and setting up a nightly routine that allows you to disconnect from electronics and wind down before bed.
Ask For Help When You Need It
Growing older comes with its challenges, and it's okay if you feel upset, angry, or embarrassed during the aging process. However, it's essential to understand that while things may be difficult, it's also okay to ask for help when you need it. Don't let new challenges keep you from living a full and independent life. There are plenty of people in your life who are willing to help, and if you don't have loved ones nearby, you may want to consider hiring a caregiver from Visiting Angels.
Our caregivers can assist with meal planning, grocery shopping, cooking, medication reminders, light housekeeping, mobility assistance, transportation, and personal grooming. Our Douglasville office serves those in Douglasville, Lithia Springs, Smyrna, Mableton, and the surrounding Georgia communities. If you'd like to learn more about our services, you can complete this online form or call us at 678.383.1962.