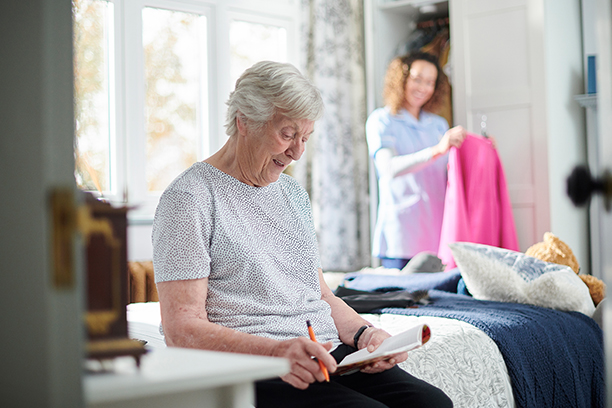 Companion Care Services in Kirkland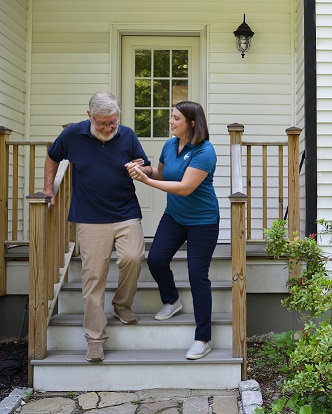 The Health Benefits of Companionship
It's hard not to worry about older family members living alone—not just about their physical health, but how they're handling the isolation. At Visiting Angels® Eastside, we know companionship is vital to good health. Our companion care services don't just alleviate the physical challenges faced by seniors in Kirkland. We also offer a vital outlet for social and emotional support.
Let's take a closer look at the connection between social interaction and health.
3 Ways Companionship Can Improve Health
Human beings are incredibly social—even the most introverted people need occasional contact to stay afloat. For seniors in Kirkland, that kind of interaction can have a significant impact on mental, cognitive, and physical health:
Social contact keeps the mind active. Just like our bodies, our minds need to be exercised regularly. From small talk to in-depth conversation, interacting with others keeps the mind alert, engaged, and active. It involves acquiring new information, focus, and even problem-solving. For seniors especially, these small, crucial mental movements can reduce the potential for cognitive decline.
It helps with mental health. Social isolation has a profound impact on the psyche. It can make us more anxious, agitated, lonely, and depressed. Communication and companionship have the opposite effect. They alleviate stress, discomfort, and depression. They help us understand that we care and are cared for. Seniors, who face higher rates of isolation on top of the challenges of aging, can greatly benefit from this support.
Companionship can encourage physical activity. When we interact with others, it often involves some level of physical activity. From getting out of bed to getting dressed, this physical exertion is critical for older individuals, who deal with a greater risk for physical decline. With companion care services, a caregiver can also encourage physical activity like walks or other movement.
About Our Companion Care Services in Kirkland
At Visiting Angels Eastside, our companion care services offer vital social support to seniors in:
When we connect your loved one with a caregiver, they're never dealing with an impassive stranger. Instead, the same person will return for each care visit, ensuring continuity of care and companionship that's easy to depend on. We help seniors flourish with the support they need.
Now is the perfect time to set up companion care services in Kirkland. To get started, just connect with Visiting Angels Eastside today.
Serving Eastside, North Seattle and the Surrounding Areas
Visiting Angels
EASTSIDE SEATTLE, WA
12020 113th Ave NE Bldg C #180
Kirkland, WA 98034
Phone: 425-828-4500
Fax: 425-828-4505