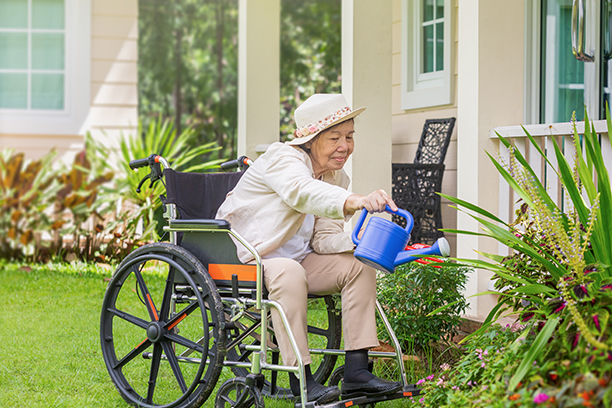 In-Home Care in Kirkland
How to Get Started
When it is difficult for your loved one to live on their own, requesting the help of an in-home care provider can make a huge difference as they age in place in the Kirkland area. The in-home care offered by our team at Visiting Angels® Eastside promotes the autonomy and well-being of seniors through customized services and care offered by respectful and friendly professionals. Your loved one will receive dedicated assistance as they go about their day-to-day activities and enjoy all the comforts that come with living at home.
Common In-Home Care Topics
The steps for arranging home care for a loved one are simple, beginning with a free consultation held at their home. Through this in-person meeting, a care coordinator from our office can learn more about your loved one's preferences and daily care needs. They can also gather information about your family's special requests and concerns and answer your questions about the logistics of care.
We look forward to covering topics such as the following with you and your loved one during their no-cost, no-obligation consultation in Kirkland:
Their physical care needs. Senior care often revolves around physical support with tasks such as getting dressed and bathing, and we will ask about the specific activities that your loved one has trouble completing on their own.
Their social and emotional needs. There is always a social component to care, as our caregivers take a relationship-building approach to helping seniors thrive. We will inquire about your loved one's socialization preferences and learn more about their personality in order to make a compatible caregiver match.
Their daily schedule. We craft plans around the current routines and schedules of our care recipients and family caregivers to make receiving care as convenient as possible
Their needs for help with homemaking. Caregivers can also help out around the house by doing chores, cooking meals, running errands, and more.
The logistics of our caregiving approach. Finally, we will provide your family with further information about the logistics of in-home care, from ensuring home access for the caregiver to completing paperwork and dealing with schedule changes.
Are you ready to set up a free in-home care consultation for a loved one in Kirkland, Bellevue, Redmond, Woodinville, Bothell, Kenmore, Medina, or a community in the surrounding areas? Reach out to our team at Visiting Angels Eastside today to schedule a date for this initial meeting.
Serving Eastside, North Seattle and the Surrounding Areas
Visiting Angels
EASTSIDE SEATTLE, WA
12020 113th Ave NE Bldg C #180
Kirkland, WA 98034
Phone: 425-828-4500
Fax: 425-828-4505