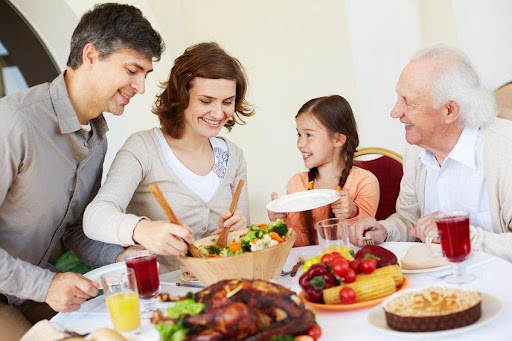 How to Maintain Independence with Age
One of the challenges that come with aging is maintaining our independence. Our bodies and minds change as we age, making some daily tasks more difficult. However, there are several steps you can take to improve your independence and maintain it for as long as possible.
Exercise
A healthy physical body is a key to living an independent and healthy life. Regular exercise can improve your mood, weight, and overall health. Your goal is to spend at least 30 minutes a day moving your body. You can take a walk around your neighborhood, go for a bike ride, or practice yoga. If you're new to working out, talk to your doctor about activities that are safe for you, and then start slowly.
Active Social Life
Social interaction is necessary to keep the brain sharp and to maintain cognitive skills. Socializing regularly can lower your risk of developing dementia, reduce osteoporosis and rheumatoid arthritis, lower blood pressure, and reduce the risk of mental health issues. Consider setting aside time each week to meet your family or friends for a meal or host a game night. If you don't have family or friends nearby, you can join a local church, book club, or visit the local community center with your neighbors.
Positive Mindset
As your mood improves, so do the chances of you being healthy enough to maintain your independence as you age. Numerous studies show that a positive attitude can improve your immune system, reduce stress, and increase your lifespan. You can find a positive mindset by saying daily affirmations, writing a list of everything you're thankful for, or spending time doing something you love.
Healthy Diet
A healthy diet is vital in preventing diseases that could hinder your chances of aging independently. According to the Help Guide, people who eat leafy veggies, fruits and fish, and nuts packed with omega-3 fatty acids may improve focus and decrease their risk of developing Alzheimer's disease. Keep in mind your body has unique needs, so it's essential to find a nutritious diet that works for you. If you're unsure how to start or maintain a healthy diet, talk to your doctor or a registered nutritionist for tips and meal plans.
Brain Fitness
Your brain is an organ that requires exercise like any muscle in your body to stay strong. Brain fitness is "the ability of the brain to learn what the organism needs to know to survive in a changing environment." Exercising your brain will prolong your life, improve your health, and increase your chances of age independently. Activities to improve your brain fitness can include puzzles, reading, stimulating conversations, or journaling.
How Visiting Angels Can Help
Living independently doesn't mean you do everything alone. If you want to maintain your independence but need assistance at home, Visiting Angels Farmington, Missouri, can help. Our compassionate caregivers provide personalized at-home services to help with light housekeeping, meal preparations, medications reminders, personal grooming, mobility, transportation, and more.
Our Farmington office serves Iron, St. Francois, Ste. Genevieve, Perry, and Cape Girardeau Counties, and the surrounding areas. If you'd like to learn more about our services, you can complete this online form or call 573.400.2780.