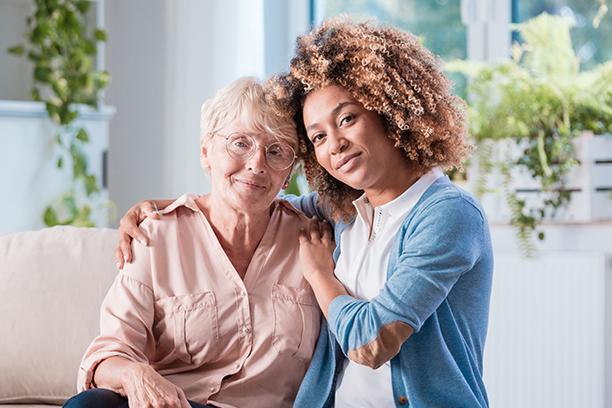 Who We Are
"We trust them. If something can be done, they will do it! If something is wrong, they will fix it."
Committed to You and Your Family
We understand you want top-quality senior home care services for your loved one. You are searching for a qualified, professional elder care provider who will treat your family member with compassion, respect, and dignity. At Visiting Angels, Farmington, MO, we are committed to your family with the home care services you have been searching for. You will know who is answering your calls. We answer our phones and return all calls within 15 min, 24/7!
About the Owners
Visiting Angels of Farmington is operated by Clint and Brook Thebeau who live in and are from the Farmington area. We have strong ties to Southeast Missouri and a very personal commitment to the seniors in our community. We chose Visiting Angels because of the people and leadership. Visiting Angels is ahead of the curve and is THE leader in home care and community services. They simply care!
Clint Thebeau is the owner and has over 17 years of health care experience in corporate America, with an emphasis in Long Term Care. His wife, Brooke, has 18 years of experience as a Physical Therapist, with a focus in-home health care.
A Name You Can Trust
At Visiting Angels of Farmington, you can trust that we will do whatever we can to personalize your care and services. The expertise of our senior care providers makes it possible for us to provide a wide range of in-home care services. We provide care to meet both temporary and long-term needs. Our caregivers are available to provide hourly care, overnight care, and 24-hour care.
Senior Care Services Offered by Visiting Angels Farmington MO:
No matter the type of home care services we provide, you can count on our commitment to you remaining the same. We will match the skill set of our caregivers up with your personal needs. Then, you will have the opportunity to meet and select a caregiver that you feel most comfortable with. All of our caregivers are professional and compassionate and will work closely with you and your family so that you or your loved one can live at home safely and comfortably.
"Each staff member and owner is dedicated and highly efficient. The personalization and response from management is wonderful."
We Provide Senior Home Care Services in Your Area!
Assisted living facilities and nursing homes aren't the only options for elder care services. With Visiting Angels of Farmington as your elder care services provider, your loved one can continue living at home. Our caregivers will travel to you and provide services in your home. We extend our services to the following areas:
Cape Girardeau County
Iron County
Madison County
Perry County
St. Francois County
Ste. Genevieve County
Northeast Washington County
& DeSoto, MO
Give your loved one the gift of quality home care in familiar surroundings. Contact Visiting Angels of Farmington today for a free in-home consultation
Serving Iron, St. Francois, Ste. Genevieve, Perry, and Cape Girardeau Counties and Surrounding Areas
Visiting Angels
FARMINGTON/CAPE GIRARDEAU, MO
1276 W Liberty St
Farmington, MO 63640
Phone: 573-664-1722