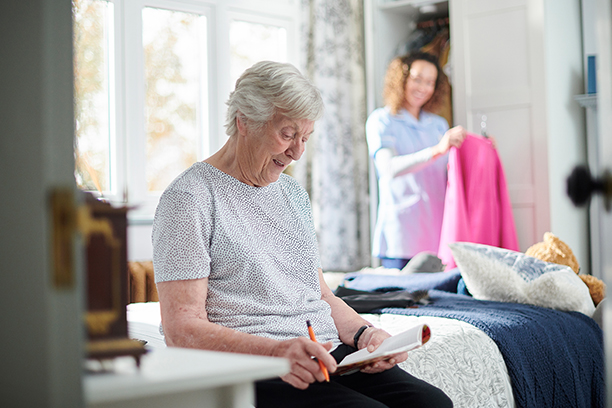 Companion Care in Peachtree City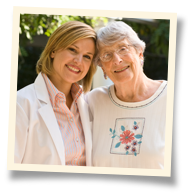 Helping Seniors When They're Lonely
Social isolation is unfortunately very common for seniors, and it's hard to know what to do as a family member. Whether you live faraway or you're balancing your own busy schedule, you may be at a loss for how to help. Our agency offers companion care services to seniors in Peachtree City. We know how important it is to find social outlets for older individuals—and we have a few suggestions in mind.
Here's our top recommendations from the team at Visiting Angels® Fayetteville.
3 Tips For Helping A Lonely Family Member
Loneliness can increase over time, especially as we age. It may start with family moving away to pursue educational or work opportunities, and can be exacerbated when spouses or friends pass away.
But making your loved one feel less lonely doesn't have to be time-intensive or complex. From our companion care specialists in Peachtree City, here are a few tips:
Check in on a regular basis. For a senior who's feeling lonely, it can help just to know that someone cares. Think about having a regular or semi-regular check-in with your loved one, even if it's a ten-minute chat every week or a short visit. Even if it's not a prolonged period of time, it can still be the start of a rewarding shared ritual.
Consider introducing a pet. Pets can bring enormous social benefits to elderly individuals living alone. Do your research to make sure you're looking at animals or breeds that are suited to your loved one's lifestyle. Make sure your family member feels comfortable with this commitment, too. If you find a great match, it can really help.
Find activities in the area. A lot of local community centers offer fun, stimulating activities for seniors. Not only are these types of events a great opportunity for mental stimulation, they can also provide a crucial social outlet. It may be really meaningful for seniors to meet other, like-minded individuals their age.
How Companion Care in Peachtree City Can Help
Professional companion care services can be another great way to alleviate feelings of loneliness or isolation for seniors in:
Peachtree City
Tyrone
Newnan
Sharpsburg
Stockbridge
McDonough
Senoia
Brooks
Fayetteville
And throughout the surrounding area
At Visiting Angels Fayetteville, we connect each of our clients to a caregiver who's ideally suited to their temperament and care needs. It means your loved one isn't contending with a stranger during each visit, but the same trusted care professional.
Learn more about how we alleviate loneliness with companion care services in Peachtree City. Contact Visiting Angels Fayetteville to speak to our care team.
Serving Fayetteville, Newnan, McDonough, Stockbridge, Peachtree City, and Communities in Fayette, Coweta, Henry, and Clayton Counties, GA
Visiting Angels
FAYETTEVILLE, GA
110 Habersham Dr #132
Fayetteville, GA 30214
Phone: 678-817-4200
Fax: 678-817-5717