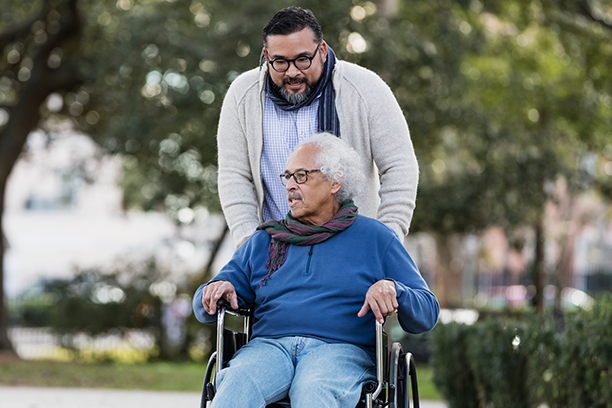 Home Care Hampton
For compassionate home care in Hampton that gives your parent or grandparent personalized assistance with their everyday needs, you can always count on Visiting Angels® Fayetteville. Our comprehensive service types are available across the local community. For example, we serve families in:
Hampton
And the surrounding areas
Our home care agency is locally owned, and we maintain a focus on helping the elderly members of our community thrive. Thanks to our many different types of care services, seniors can stay at home as they cope with difficult circumstances or age-related issues. Additionally, working with a professional care provider can give seniors' loved ones reassurance and rest from their many responsibilities.
Our care team members are dedicated professionals who have a kind heart and bring joy to their care recipients' lives. Each of them has undergone an intricate screening process, including a thorough background check. As a result, we are confident that we can match the elderly loved one in your life with a home care provider who will give you peace of mind.
About Our Home Care Services in Hampton
If you think hard about what your loved one needs to thrive at home, you may come up with a long list of activities that are difficult for them to complete on their own. Furthermore, when you consider your needs as a family caregiver, you might find that your list is equally as long. Fortunately, our services are extensive and incredibly varied, making it possible for seniors and their family caregivers to get relief from the pressures they face on a daily basis.
As part of a care plan that is personalized precisely to your loved one's life, a caregiver can offer help with tasks such as:
Grooming and bathing
Getting dressed each day
Picking up prescriptions and groceries
Running errands as needed
Renumbering medication schedules
Staying socially active
Doing light housework
Walking and transportation
Because care is available on an around-the-clock basis, seniors can always access the extra support they require to maintain their dignity and autonomy at home. Plus, we create our personalized care plans to be flexible. That way, we can always change the services seniors receive depending on new issues or preferences in their lives.
How Our Home Care Process Works
Because our goal is to create a care plan that fits your family's situation, we need to first learn as much as we can about you and your loved one. We'll do so as we guide you through these simple steps:
A phone call to our office. It's up to you take the first step to request more information about care. You can do this through a quick call to our office.
A care consultation. We will speak with you and your loved one in Hampton during an in-depth consultation that we provide free of charge.
Creation of a care plan. We'll ask for your input with the plan-building process to create a set of services and care schedule that gets your seal of approval.
Selection of a caregiver. We will identify the caregiver from our team who is most suitable for your loved one, both on a care needs and personality basis.
Types of Home Care Available in Hampton
Below is a quick overview of just a few of the many care types that our team of home care providers is ready to offer to seniors living in Hampton and beyond.
What Are Companion Care Services?
Our companion care providers offer friendly assistance with everyday activities and give seniors the conversation partner they often crave as their social circle shrinks.
What Are Personal Care Services?
When seniors can't manage their basic routines at home, they often need the help of a personal care provider who can physically assist them with dressing, showering, homemaking, and more.
How Does Respite Care Help Family Caregivers in Hampton?
Family caregivers often feel completely overwhelmed to the point that they feel burned out by the burden of caring for a loved one. If you need a break from your duties so you can rest and recharge, respite care will give you the opportunity to do so.
How Does End of Life Care Offer Meaningful Assistance?
When someone you love is nearing the end-of-life transition, you simply want them to be comfortable and have the chance to treasure the moments that remain. Through end-of-life care, we ease seniors' discomfort and take on families' responsibilities so they can focus on being together.
How Do Dementia Care and Alzheimer's Care Help Seniors?
Millions of families in the country are affected by the consequences of Alzheimer's disease and different types of dementia. When your loved one's life is turned upside down due to cognitive decline, moving away from home can feel traumatic. Our services help them stay in the environment they know and love while receiving the professional care they need.
How Does Transitional Care Minimize Hospital Readmissions?
The transitional care services that make up our Ready, Set, Go Home program help lower the chances that a senior will return to the hospital after being sent home. Our transitional care providers can ebe there for seniors at every stage of the discharge and recovery process to promote their long-term well-being.
How Can Fall Prevention Make a Difference For Seniors?
Many factors related to aging can heighten the risk of falls for elderly adults. Our Safe & Steady Fall Prevention program makes a difference by helping older individuals implement important fall-safety tips as they go about their daily routines.
Get Started with Home Care in Hampton Today
At Visiting Angels Fayetteville, we will commit to supporting your family through uncertain times by delivering the professional home care services you need. If you want to get started with care or would like to request more information about options for your loved one in the Hampton area, call our local office at (678) 817-4200 today to schedule a free consultation.
Serving Fayetteville, Newnan, McDonough, Stockbridge, Peachtree City, and Communities in Fayette, Coweta, Henry, and Clayton Counties, GA
Visiting Angels
FAYETTEVILLE, GA
110 Habersham Dr #132
Fayetteville, GA 30214
Phone: 678-817-4200
Fax: 678-817-5717