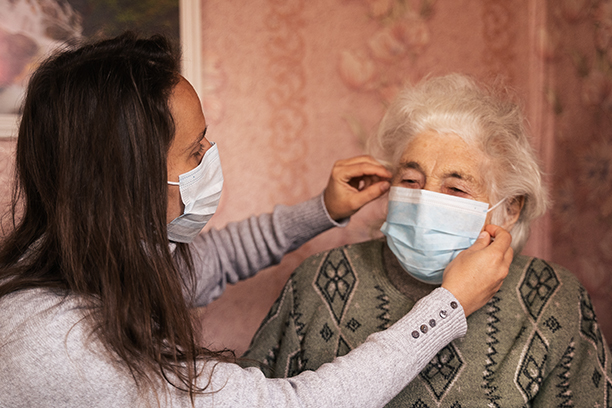 The Visiting Angels Difference
Visiting Angels hires only professionally experienced caregivers.
We continuously monitor our caregivers through our unique system of personalized contacts through telephone check-in and home visits.
Our caregivers go through a rigorous 3-tier screening and hiring process to ensure commitment, experience and compassion.
We provide a FREE In-Home Care consultation and safety check to help prevent falls in the home.
We conduct a thorough criminal back-ground check and DMV check.
We carry full professional liability coverage, workman's compensation, and bonding on all of our employees.
We are available 24/7. Phones are always answered by our local professional office staff!
Personalized Background Screening
Our personalized caregiver background screening system is designed to maximize your peace of mind. However, we place most emphasis on the intangible traits in an in home caregiver which will mean so much in your day to day experience in working with them. These traits include: a caring loving personality, a strong desire to help people and a family experience of caring for a loved one.
We Recruit Experience!
Common traits of our caregivers include prior experience in home care giving, experience with volunteer organizations and/or affiliations with religious organizations. Most importantly, our caregivers provide references to us from sources we can trust (other agencies, nursing homes, religious organizations, charities, hospices, assisted living communities etc.). It is most important to us to put your needs first! We will only refer a caregiver to you who has the necessary experience to fulfill your individual needs.
Benefits
What this means for you...
Is that we're here to support you, not change your life - You are in charge!
You Can Afford the Best
Our philosophy of senior home care is to never compromise on providing high quality services to your family. Our system allows you to afford a top quality caregiver. At Visiting Angels, we keep our overhead low to avoid passing high costs to you. In addition, we believe our caregivers should be well paid and treated with respect. For this reason, we can attract and maintain the best quality caregivers available.
Serving the Sacramento, El Dorado, Amador, and Southern Placer County Communities.
Call Today for a Complimentary In-Home Consultation, we would love to meet you.
530-677-4400 or 916-424-4400
Serving the Communities of El Dorado, Sacramento and Amador County, Placer County, California
Visiting Angels GOLD COUNTRY, CA
3350 Country Club Dr #101
Cameron Park, CA 95682
Phone: 530-677-4400 & 916-424-4400
HCO #94700010
4465 Granite Dr #1016
Rocklin CA 95677
Phone: 916-424-4400