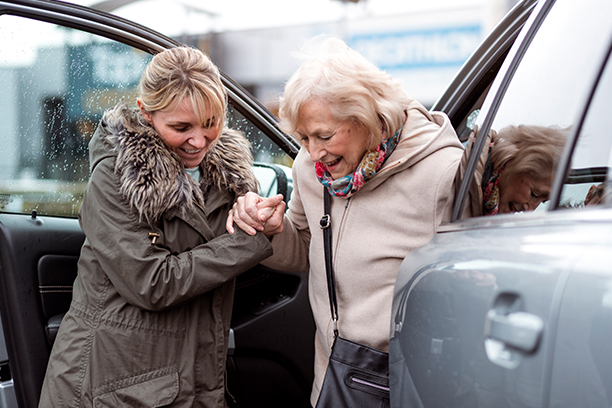 How Transitional Care in Green Bay Reduces Hospital Readmissions
Ready-Set-Go Home with Transitional Care
For elderly adults, hospital admissions can be the beginning of an ongoing cycle of health concerns and hospital stays that eventually diminish their autonomy and well-being. That's why it's so important to avoid hospital readmissions from the beginning. The transitional care services that comprise the Ready-Set-Go Home program from Visiting Angels® Green Bay are specifically designed to lower seniors' chances of rehospitalization and promote a successful recovery.
What Causes Hospital Readmissions?
Elderly patients are frequently readmitted to the hospital. Reports have even claimed that readmission rates can be as high as nearly 20%. In other words, almost 1 in 5 seniors return to the hospital soon after being discharged.
To prevent repeat hospital stays, it's important to understand why they occur in the first place. While some complications are unavoidable, seniors often encounter a decline in health after a hospital stay simply because they have trouble maintaining their well-being on their own. They may feel weak, tired, or struggle to remember their doctors' instructions. As a result, it's possible to prevent a significant portion of rehospitalizations by ensuring elderly adults have access to high-quality care at home.
How Our Transitional Care Program Helps Seniors in Green Bay
We understand the unique factors that often lead seniors to be readmitted to the hospital, and we've designed our transitional care program to minimize their impact. In order to provide the best care possible, we begin assisting seniors and their families well before the discharge takes place. This allows us to pave the way to a smooth transition and eventual recovery.
Here's a brief look at the three prongs the Ready-Set-Go Home program is built around:
Support at the hospital. Our team members support families as they plan for their loved one's upcoming discharge, equipping them with important resources and coordinating the logistics of care.
Support at home. Seniors who have been hospitalized typically require assistance with basic activities at home, including bathing, preparing meals, and remembering to take their medications.
Support from our office in Green Bay. We keep an eye on seniors' progress from our local office and can also arrange deliveries and schedules of care.
We offer free transitional care consultations for families in Green Bay, Allouez, Ashwaubenon, Bellevue, De Pere, Hobart, Howard, Suamico, and throughout the surrounding areas. To get started, simply contact Visiting Angels Green Bay today.
Serving the Green Bay Area
Visiting Angels
GREEN BAY, WI
3311 Packerland Dr #B
DePere, WI 54115
Phone: 920-366-5402