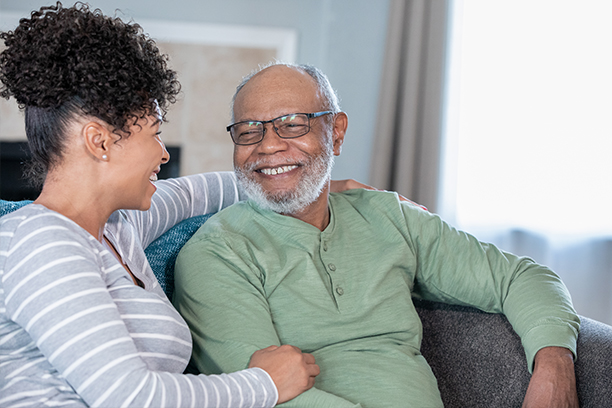 Quality and Compassionate Living Assistance Services In Groton, CT
When you count on Visiting Angels in Groton, CT, for senior care, you can rest assured your loved one will be matched with a qualified caregiver with the right character for the job
One of the most important factors to take into account when choosing living assistance services for your loved one is whether you can trust the home care agency and its caregivers. At Visiting Angels, we are fully aware just how difficult it can be for seniors to transition into senior care, so we have made it our mission from day one to put our clients - their health, well-being, and safety - first.
Whether you are looking for personal care, companion care or special dementia or Alzheimer's care for your loved one, we can make sure they get all the support and attention they need to thrive in their senior years. With us, not only will your loved one get home care of the highest quality, you will have peace of mind that they are in good hands at all times.
Why Character Matters
To provide living assistance services of the highest quality, we care about the character of our entire team, from the owners of each Visiting Angels franchise to our care coordinators and thousands of professional caregivers who look after our clients on a day-to-day basis.
When you decide to work with Visiting Angels, you will meet a devoted team who is happy to go above and beyond to help your loved one remain at home safely and comfortably. With a senior-centric caregiving philosophy, we can improve your loved one's quality of life on all levels, allowing them to remain joyful, active, and independent as they age.
It is important to note that all our franchises are owned by people who share our values, vision, and mission. This character-focused approach to all our personnel is what makes Visiting Angels stand out on the market.
When hiring new caregivers, Visiting Angels owners look for individuals with personal qualities such as compassion, dependence, trustworthiness, kindness, and patience. That is why we are able to provide living assistance services that are unparalleled in Groton, Norwich, Waterford, Mystic, Old Lyme and surrounding communities in Connecticut.
Finally, we are able to make a real difference in the lives of our clients by matching them with the most compatible caregiver. We encourage our clients to select their caregiver so that they will be 100 percent satisfied with the whole experience.
To find out more about us and our living assistance services, please contact Visiting Angels in Groton, CT, today. We are happy to schedule a free in-home assessment for your loved one!
Serving New London County
Visiting Angels
GROTON, CT
1 Fort Hill Rd #9
Groton, CT 06340
Phone: 860-446-2273
Fax: 203-298-9677