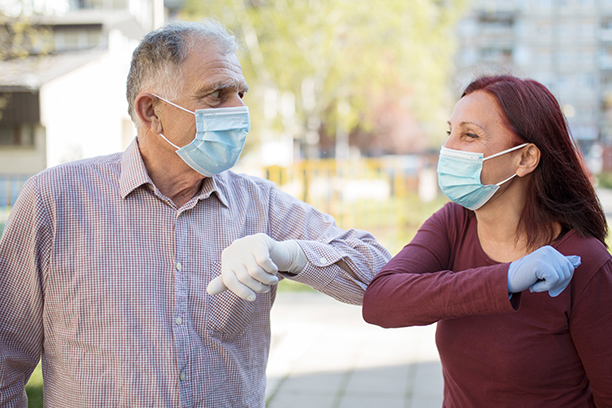 Assisted Home Care in San Antonio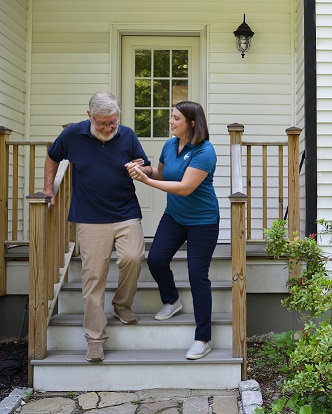 Home Safety Tips for Seniors
At Visiting Angels® Boerne, our assisted home care helps seniors in the San Antonio region live safer home lives. We provide in-home help with a wide range of tasks, customized to the needs of each person. Our mission is to make it possible for more seniors to continue living at home and enjoy the privacy, dignity and comfort that only home can provide. In line with this effort, we would also like to offer some tips for ways you can build a safer home for your loved one.
The living room is a place where many seniors spend large amounts of their time, so it's important to improve safety in this area. Your goal should be to create an uncluttered space with as few tripping hazards as possible. This means minimal furniture and a clean, organized area. Throw rugs can create an uneven floor and a tripping hazard, so they should probably be removed.
Another crucial safety measure, is to check all chairs for stability. If a chair has wobbly legs or is too high for your loved one to safely use, you should probably consider a replacement. Even a small fall or tumble out of a faulty chair could cause serious health issues for your loved one, so you can't be too careful.
These measures are a great way to improve the safety and comfort of your loved one's living room. This room is an important area where seniors often relax, watch television, and spend a great deal of their time. By creating a safer space, you can extend their home life and provide them with more comfort and independence.
Our Assisted Home Care Options in San Antonio
With our in-home support, we work hard to maximize the comfort and safety of local seniors. Our service includes flexible support with basic daily needs, including bathing and grooming, medication reminders, mobility assistance, housework, meal prep, and much more. The benefits include:
Reduces injury risk around the home
Increased comfort and independence
A respite for family caregivers
Friendly companionship from a trusted professional
Customized care to meet their needs
Assisted Home Care in Your Community
Our service region includes:
San Antonio
Boerne
Kerrville
Fredericksburg
Fair Oaks Ranch
Bulverde
and the surrounding areas
By providing support inside your loved one's home, we can create a safer environment where they can age in place and avoid the move to a care facility. We are proud to deliver assisted home care for seniors throughout the San Antonio area. To schedule your initial care consultation and get started, contact Visiting Angels Boerne today.
Serving Boerne, Fredericksburg, Kerrville, New Braunfels, San Antonio and Seguin
Visiting Angels
BOERNE, TEXAS
124 E Bandera Rd #406
Boerne, TX 78006
Phone: 830-331-8496 & 830-625-5414
830-625-5414