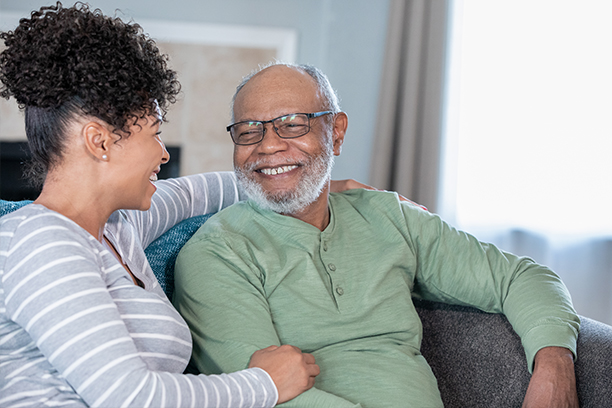 Transitional Care in Boerne Helps Avoid Hospital Readmissions
Ready-Set-Go Home with Transitional Care
Everyone knows that hospital stays are costly and uncomfortable, especially for seniors. Most of the time in the hospital is spent counting down the days until they can finally go home. However, what many families don't realize is how critical the period immediately following their release is to keep them at home. For elderly individuals, without transitional care, readmission can occur at an alarmingly high rate. Through the Ready-Set-Go-Home transitional care program, the elder care experts at Visiting Angels® Boerne provide monitoring, medication reminders, and more to help prevent that from happening.
The Risks of Readmission for Boerne Seniors
During their time in the hospital and after, a senior's main concern should be resting and recovering, but that can be easier said than done. Frequent disruptions like staff check-ins, tests, and irregular meal times make it hard to sleep while they're in the hospital. Once your loved one returns to their home in Boerne, it can be difficult for them to get back to their regular routine. Transitional care is the key to helping them stay on track with their recovery. Our caregivers at Visiting Angels Boerne can help seniors avoid the risks that commonly send seniors back to the hospital.
Some of the dangers facing seniors without transitional care from Visiting Angels Boerne include:
Overexertion from trying to do too much, too soon
Missed or incorrectly taken medications
Failure to comply with hospital's aftercare instructions
Preventable accidents like slips or falls
Not getting enough fluids or rest
At Visiting Angels Boerne, our caregivers can work in tandem with hospital discharge staff to develop a transitional care strategy that perfectly compliments their existing medical care. They can even be there with them in the hospital to help them pass the time and make sure they are asking important questions regarding their condition and care.
Free Consultations on Transitional Care for Families in Boerne
To make the most of our transitional care services, at Visiting Angels Boerne, we believe that it's necessary to customize our approach for each individual. That's why we offer cost-free consultations to families in Boerne, Kerrville, Fredericksburg, San Antonio, TX, and the surrounding areas. It's a great chance for us to talk face-to-face with you about your loved one's needs and answer any questions you may have, and there is no obligation at all.
To book your free consultation on transitional care, call Visiting Angels Boerne today.
Serving Boerne, Fredericksburg, Kerrville, New Braunfels, San Antonio and Seguin
Visiting Angels
BOERNE, TX
124 E Bandera Rd #406
Boerne, TX 78006
Phone: 830-331-8496 & 830-625-5414
830-625-5414