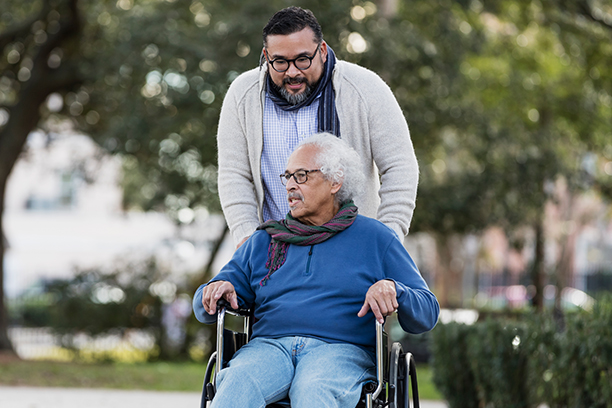 Dementia Care in Kerrville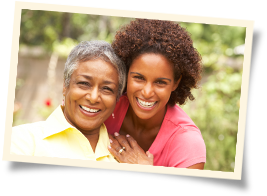 4 Tips For Family Caregivers
Looking after a family member with dementia can be a rollercoaster experience. You may find yourself forging new connections with a loved one, and you may also struggle with moments of frustration and self-doubt. At Visiting Angels® Boerne, we support family caregivers and seniors living alone, too. We offer dementia care throughout Kerrville and the region.
If your loved one has been recently diagnosed with dementia, you may be struggling with what to do. We can help. Let's take a quick look.
How To Provide Support For Your Loved One
For family caregivers, looking after a loved one can become quickly overwhelming. Here are a few tips from our care team:
Create a daily routine. Having a clear daily structure with set times for set care tasks can be great for both seniors and family caregivers alike. Try to maintain consistent times for waking up, going to bed, bathing, meals, and even seeing visitors. All of this can be helpful to keep you on-track, and can help your loved one know what to expect, too.
Find outlets and activities now. While your loved one is still in the early stages of the condition, it can be good to explore different activities and hobbies. Many places have group activities for those with dementia. Maybe your loved one will enjoy going for walks or drives. These outlets can be crucial supports for both you and your family member.
Be patient with your loved one. Having patience can be a tough ask, especially when a family member is confused, angry, stressed, or anxious. But it's important to remember how difficult this is for them. If you find yourself losing your temper, take a few minutes to walk away and collect yourself.
Be kind to yourself. Being a family caregiver is a tremendous responsibility. You may be plagued by guilt, anger, and exhaustion. Find time to look after yourself, too. Don't be too afraid to ask for help. Dementia care professionals in Kerrville can help to alleviate some of your daily responsibilities, or provide you with a much-needed break.
Schedule Professional Dementia Care in Kerrville
With Visiting Angels Boerne, you can access professional dementia care and more support services for your family. We can help you navigate this tough time, offer recommendations, and help to make sure your loved one is thriving. We assist families in:
Kerrville
Fair Oaks Ranch
Boerne
Bulverde
San Antonio
Fredericksburg
And throughout the surrounding area
Learn more about our compassionate professional dementia care in Kerrville. Just contact Visiting Angels Boerne for more information.
Serving Boerne, Fredericksburg, Kerrville, New Braunfels, San Antonio and Seguin
Visiting Angels
BOERNE, TEXAS
124 E Bandera Rd #406
Boerne, TX 78006
Phone: 830-331-8496 & 830-625-5414
830-625-5414