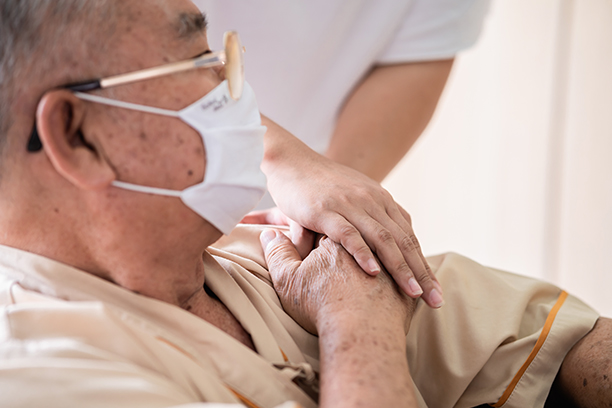 How Our In-Home Care Services Help Seniors in Jonesboro, GA and Nearby Areas with Post-Stroke Recovery Care
At Visiting Angels, our caregivers are trained to provide high-quality in-home care services for seniors in Jonesboro, Morrow, Ellenwood, Riverdale, South Fulton, Cliftondale and surrounding areas in Georgia who are recovering from a stroke
After a stroke, most seniors end up struggling with various physical and mental issues. Whether they are dealing with partial paralysis, temporary memory loss or speech impairment, your loved one will need expert care in order to recover. Maybe before their stroke you were perfectly capable of looking after them on your own, but the situation has changed and now your parent has increased care needs only trained professionals can meet.
With Visiting Angels Jonesboro, your loved one can recover safely at home where they will receive ultimate care and support from our skilled and experienced caregivers. With our post-stroke recovery care options, your parent will be able to get back on their feet.
How Our Caregivers Can Help Your Loved One Recover from a Stroke
We understand that you might be worried about your loved one's safety and well-being. Rest assured that at Visiting Angels Jonesboro, we have the experience, the training and the resources to deliver high-quality care and help your parent successfully recover. Each of our care providers is trained to promote recovery and take necessary steps to prevent a second stroke from occurring.
Our in-home care services include personal care, such as:
Bathing, grooming and dressing
Mobility assistance
Toileting and incontinence care
Transferring and positioning
Transportation to therapies and appointments
And more
Every step of the way we will ensure that you are completely informed about your loved one's progress while making sure that doctor's instructions are being rigorously followed. Aside from delivering in-home care services and support, our caregivers will do their best to engage your loved one in daily conversations so they can start to gradually restore their speech.
Getting Started with Stroke Recovery Care from Visiting Angels Jonesboro
If you want to learn more about our in-home care services and stroke recovery care, please contact our office in Jonesboro, GA. Our staff members are available 24/7 to answer any of your questions and help you schedule a free in-home consultation. The point of this consultation is to assess your loved one's situation, talk about their options and create a care plan that completely suits their needs.
Call us today at 678-883-7217 or fill out our contact form and together we will help your loved one get back on their feet.
Serving Jonesboro, College Park, South Fulton and surrounding communities of Cliftondale, Heritage Park, and Red Oak, GA
Visiting Angels Jonesboro, GA
238 Stockbridge Rd #206
Jonesboro, GA 30236
Phone: 678-883-7217