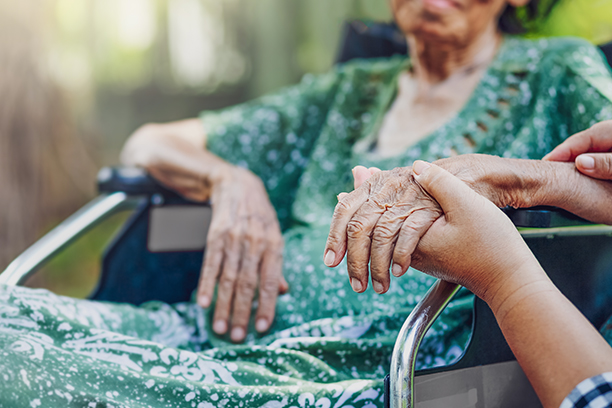 Why Families in Jonesboro, GA and Surrounding Areas Choose Visiting Angels for Senior Home Care Services
Visiting Angels is the leading resource for senior home care services for families in Jonesboro, Ellenwood, Morrow, Riverdale, College Park, South Fulton, Cliftondale and surrounding areas in Georgia because of our personalized care plans and wonderful professional caregivers
There are a lot of options for choosing elderly care options for your loved one. As you may be new to this, this could be getting particularly confusing or overwhelming. You may have just heard about Visiting Angels Jonesboro and wondering what it is that separates us from other local agencies.
What sets us apart from nearby senior care providers is the fact that we approach each older adult as an individual. This means that all of our senior home care services are personalized and built to suit your loved one's needs in particular. This is how we have helped so many older adults across the country maintain their independence in a safe environment. Tailor-made plans are always the way to go if you want to make sure your loved one is living in a compassionate, supportive environment built around their needs in particular.
Senior Home Care On Your Terms
Visiting Angels Jonesboro has been providing quality care for seniors in Jonesboro, College Park, South Fulton, Cliftondale and surrounding areas for many years. That is why we understand that you may not be so comfortable when it comes to trusting a stranger to look after your loved one, even if they are a trained professional with years of senior care experience. That is why we make sure that you and your loved one are in the driver's seat when it comes to their care.
We are compassionate and respectful and will follow your loved one's instructions. It is important to respect a senior's routine. This helps them feel in charge and like they are still fully independent. We want to make sure your loved one's quality of life improves and they maintain their independence, but not at the expense of their safety.
Count On Our Professional and Compassionate Caregivers
When you hire one of our senior care professionals, the responsibility for your loved one's well-being becomes our own. Visiting Angels Jonesboro is fully bonded, licensed and insured. Essentially, this means that you and your loved one are fully protected.
With our one-on-one approach to senior home care, we ensure our clients receive the support they need from a dedicated caregiver. By encouraging our clients to choose their own caregiver, we create strong bonds between our care providers and our care recipients. With Visiting Angels Jonesboro, you'll have peace of mind knowing your loved one will receive exceptional care from a caregiver who will put their needs first.
To find out more about Visiting Angels in Jonesboro, GA, please give us a call at 678-883-7217 or fill out our contact form today. We are standing by to answer any questions you may have about how we can help your loved one or about senior home care in general.
Serving Jonesboro, College Park, South Fulton and surrounding communities of Cliftondale, Heritage Park, and Red Oak, GA
Visiting Angels Jonesboro, GA
238 Stockbridge Rd #206
Jonesboro, GA 30236
Phone: 678-883-7217