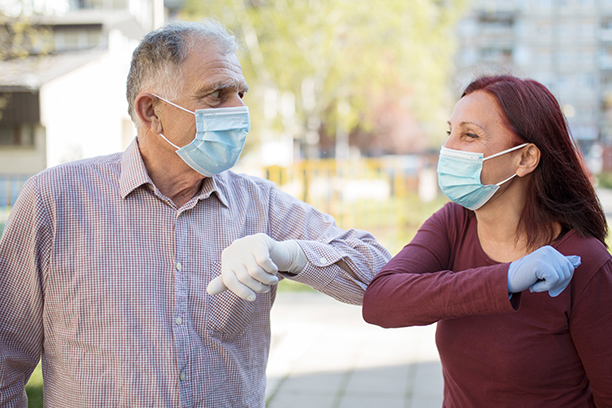 Respite Care in Kansas City
When an aging parent needs assistance to continue living safely in their home, their adult children often step in to provide care and are happy to do so. But what happens when the family caregiver needs personal time or becomes overwhelmed with the level of care their loved one needs? That's where respite care from Visiting Angels® Kansas City comes in. Our services give seniors in the Kansas City area the assistance they need when family caregivers are unavailable.
Why Choose Respite Care From Visiting Angels Kansas City
Family caregivers often wear many hats, juggling the responsibilities of caregiving with work outside the home or caring for their own family. Without time for respite, many family caregivers are at risk of caregiver burnout. Signs of caregiver burnout can include feeling short-tempered or hopeless, withdrawing from family and friends, and excessive use of alcohol or tobacco.
Avoiding caregiver burnout is crucial because it not only the health and happiness of the caregiver but also the level of care they can provide to their loved one. Respite care services from Visiting Angels Kansas City help family caregivers avoid burnout by providing care to their loved ones while they take time for themselves.
Types of Respite Care for Kansas City
At Visiting Angels Kansas City, we customize our respite care services around the specific needs and schedules of our clients. Our professional care providers offer care for a wide range of needs, including mobility assistance, personal hygiene, housekeeping, surgery recovery, and memory disorders. Our flexible scheduling ensures that we're there when you need us, 365 days a year, 24 hours a day, including weekends, overnight, and holidays.
Our care services at Visiting Angels Kansas City include:
Temporary Care. When you are unavailable for an extended period of time, such as vacations, work commitments, or emergency situations, temporary care provides your loved one with assistance and companionship until you can return.

Part-Time Care. Part-time care provides ongoing care on a weekly basis. A few hours of scheduled respite a week gives family caregivers the opportunity to care for themselves, which is so important when trying to avoid caregiver burnout.

Support Care. Sometimes the everyday tasks of caregiving can become too physically or emotionally demanding for one person. With support care, one of our professional caregivers works alongside the family caregiver to assist with daily tasks and offer support.
Kansas City's Respite Care Experts
At Visiting Angels Kansas City, we are committed to providing the very best in care for your loved one. Whether it's temporary care while you're on vacation, weekly respite for self-care, or support care to ease the burden of everyday caregiving, we're here to help.
To get started with professional care services in Kansas City, Overland Park, Prairie Village, Lenexa, Leawood, Mission, and Shawnee, or one of the surrounding communities, just give us a call for a free consultation. We'll meet with you and your loved one to learn about your loved one's needs and schedule, and design a customized care plan around those needs with no obligation to begin care.
To learn more about our respite care services, call Visiting Angels Kansas City today to schedule a free in-home consultation.
Serving Kansas City, Johnson County, North Kansas City and Surrounding Communities
Visiting Angels KANSAS CITY
8680 W 96th St #200
Overland Park, KS 66212
Phone: 913-912-1260