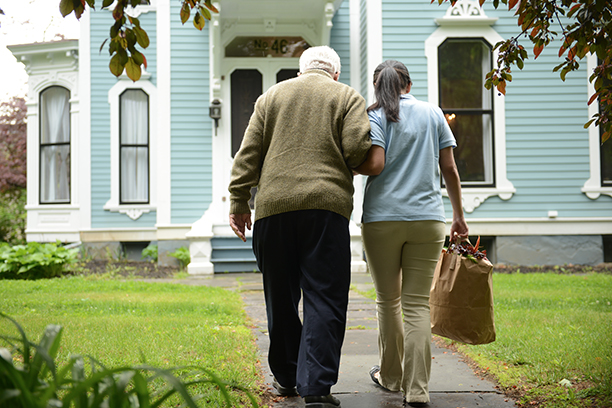 Companion Care Services in Tri-Cities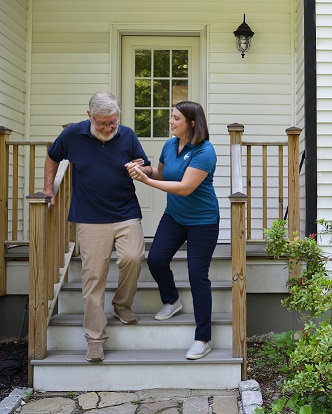 How Companionship Impacts Health
Being alone presents a wide range of health risks for many seniors. They are more likely to suffer household falls and experience severe loneliness. Having someone around to spend their time with is a simple solution that can have a huge impact on their quality of life. With our companion care services, Visiting Angels® in the Tri-Cities and Walla Walla provides dedicated support and companionship to keep local seniors happy and safe in their own homes.
The Benefits of Our Companion Care Services in Tri-Cities
Our professional companionship is a great way to preserve a healthier home life for your loved one. Some of the benefits include:
Emotional Support. Keeping your loved one in a more social and positive setting is great for their mental health. Our service is a terrific way to increase their social life while still allowing them to retain the privacy and comfort of living at home.
Reduced Injury Risk. Household falls can be disastrous, so it's important to have a plan. With our presence inside the home, they will have someone to help with difficult physical tasks, as well as a source of immediate support in the event of an accident.
A Sharper Mind. Conversation and social interaction are essential for seniors. Social activities help them maintain mental flexibility and sharpness. The simple process of interacting with another person is a great way to fight off declining mental abilities and remain active.
Healthy Exercise. We can help to make sure each person gets proper exercise. Our service can include customized exercise plans designed around each person's specific physical abilities. We will also be there to help them stay motivated and provide supervision to increase safety.
Companion Care Services For Your Loved One
When an elderly loved one is living at home alone, it can be difficult for family members to find time for themselves. Your loving instinct is to be there for them all the time, often at the expense of your own free time and personal well-being. Our service is a perfect solution that allows you to care for your loved one without overwhelming yourself.
We are proud to help families throughout:
Tri-Cities
Kennewick
Richland
Pasco
Walla Walla
and the surrounding areas
To get started with our companion care services, contact Visiting Angels in the Tri-Cities and Walla Walla today to schedule a care consultation.
Serving Tri-Cities, Walla Walla and Surrounding Areas
Visiting Angels
KENNEWICK, WA
15 N Cascade St
Kennewick, WA 99336
Phone: 509-582-7800
Fax: 509-582-7888