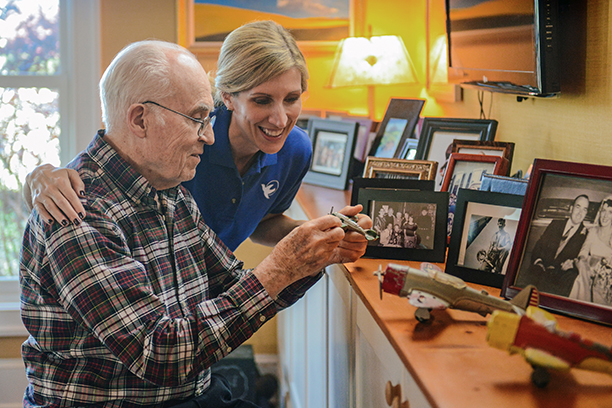 How Transitional Care in Tri-Cities Reduces Hospital Readmissions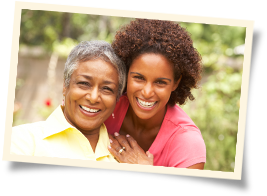 Ready-Set-Go Home with Transitional Care
The transitional care program we offer at Visiting Angels® in the Tri-Cities and Walla Walla, WA, provides support and assistance to seniors following a visit to a medical facility.
Roughly 20% of all seniors who are discharged from a medical facility are readmitted within the first thirty days. Oftentimes, these readmissions are due to seniors being unable to follow discharge instructions. With our three-prog approach to transitional care, we provide non-medical support tailored to address the specific factors that lead to hospital readmission for seniors in the Tri-Cities area. We do this by offering non-medical care in hospitals, in our clients' homes, and through our office.
Why Readmissions Occur in the Tri-Cities
Although a loved one may be well enough to no longer need around-the-clock medical attention at a hospital, often, they will still need to follow a set of specific discharge instructions. When a senior lives alone, however, it can be difficult for them to follow these instructions on their own.
A memory disorder might make a senior forget to take medications, mobility issues could make it hard for a senior to eat healthily or follow special diets, and a senior could have a hard time making it to follow-up medical appointments. All these factors can lead to hospital readmission.
How Transitional Care Helps Tri-Cities Area Seniors
With our transitional care services from Visiting Angels in the Tri-Cities and Walla Walla, seniors throughout the area get the support they need to make full recoveries. We help our clients by offering care:
In the Hospital. When we hear that a client has been hospitalized, we'll meet with them and their family at the hospital to offer guidance regarding discharge and readmission. Our discharge planning guide includes questions to ask doctors, and tips to avoid readmission.
At Home. We're the eyes and ears in our client's home following a hospital visit. We offer homemaking help, personal care, mobility assistance, and monitoring. Additionally, we can let families know if a client seems to be at risk of readmission or if we notice any physical or cognitive changes in a client.
Through Our Office. We offer transitional care through our office in the Tri-Cities, WA area by providing medication reminders, arranging deliveries of medications and food, and by providing transportation to medical appointments and therapies.
Call Visiting Angels in the Tri-Cities and Walla Walla today to learn more about how our transitional care services help seniors throughout the Tri-Cities area including those in Kennewick, Pasco, Richland, and Walla Walla.
Serving Tri-Cities, Walla Walla and Surrounding Areas
Visiting Angels
KENNEWICK, WA
10 N. Washington St. #120
Kennewick, WA 99336
Phone: 509-582-7800
Fax: 509-582-7888