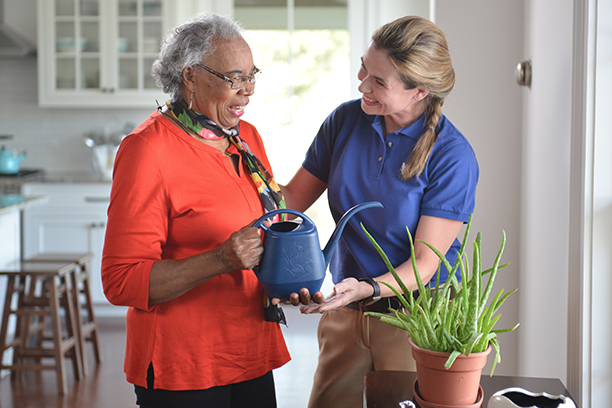 How to Get Started with In-Home Care in the Tri-Cities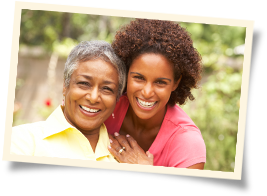 It may not feel like it, but if you're looking into in-home care options for a loved one in the Tri-Cities area, your family has already taken a big step toward greater comfort and quality of life for your relative. At Visiting Angels® in the Tri-Cities and Walla Walla, we offer personalized in-home care for seniors in Tri-Cities, Pasco, Richland, Kennewick, and Walla Walla, starting with a free home consultation to learn more about your loved one and develop a custom care plan.
As part of our commitment to compassionate in-home care in the Tri-Cities, we'll do whatever we can to make sure your family feels included, respected, and heard, both during our consultation and throughout our care process. In fact, we also invite you to meet and provide approval for the caregiver we select to tend to your loved one's needs.
What to Expect During Your In-Home Care Consultation in the Tri-Cities
The purpose of our in-home care consultation at Visiting Angels in the Tri-Cities and Walla Walla is a simple one. We want to learn as much as possible about your family member, including their living situation, who is involved in their care, and what concerns they may have about home care, in order to create a care plan that is truly tailored to their needs and preferences.
During this consultation, one of our care managers at Visiting Angels in the Tri-Cities and Walla Walla may discuss the following topics with you:
Your loved one's sleep schedule, medication schedule, and other established routines
Their physical condition and what kinds of assistance they may require (bathing, walking, using the bathroom, etc.)
What household chores they may need help with, such as laundry, grocery shopping, or general housekeeping
Any concerns you have about your loved one's psychological state, and what emotional needs they may have
What an ideal care schedule would look like in terms of timing and frequency
If you're ready to put a care plan in action after this initial consultation, we'll also review the logistics of meeting your loved one's prospective caregiver, arranging access to their home in the Tri-Cities, and other day-to-day aspects of in-home care.
Selecting the Right Caregiver for Your Loved One
We strive to match every client with a caregiver that is best-suited to their temperament, their specific care needs, and their desired care schedule. Through our Select Your Caregiver® program, you will be able to meet the caregiver we believe would work well with your loved one before their care begins. If you have any concerns at all, we can suggest another care professional for the role.
To learn more about our in-home care services in the Tri-Cities area, or to get the process started with a free home consultation, call Visiting Angels in the Tri-Cities and Walla Walla today.
Serving Tri-Cities, Walla Walla and Surrounding Areas
Visiting Angels
KENNEWICK, WA
10 N. Washington St. #120
Kennewick, WA 99336
Phone: 509-582-7800
Fax: 509-582-7888