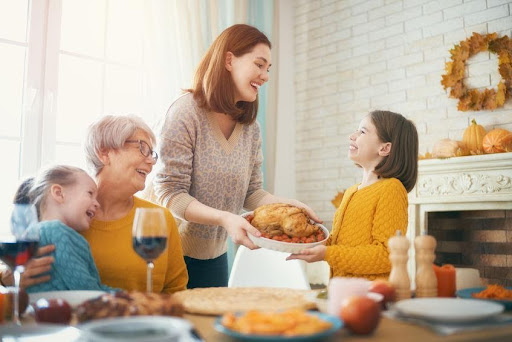 4 Ways to Embrace Fall
Fall is a joyous time of year for many families, and the changing weather and crisp air mark the start of the holiday season. If you're looking for activities to make memories with the whole family, consider these four ways to embrace fall this season.
Fun with Pumpkins
If you want to enjoy the fall weather, consider visiting a nearby pumpkin patch with your family. Not only are pumpkin patches filled with pumpkins, but they also tend to have hayrides, corn mazes, and tons of treats like candy apples and apple cider. While pumpkin patches are fun for the family, check in with your senior loved ones to ensure they have the energy to stand or walk for long periods. Also, be aware of your loved one's comfort level with spooky Halloween decorations or mazes, especially if they have dementia. Sometimes, pumpkin patch décor can cause fear or confusion in older adults.
While at the pumpkin patch, don't forget to purchase a few pumpkins to take home for more fall fun. You can buy a few smaller pumpkins and paint faces on them to create a cute Halloween decoration. Or you can grab a few larger pumpkins to curve and turn into jack-o-lanterns.
Bake Fall Treats
Turn your kitchen into a fall wonderland with freshly baked autumn treats. You can make pumpkin bread or spiced apple pie. Or even make your homemade candy. Whatever you choose, get the rest of your family involved with the baking process. You can assign each person their own treat or bake treats together and give each person their own task. If someone in the family doesn't feel comfortable in the kitchen, don't worry. You can designate them as the official taste-tester!
Nature Photo Shoot
Nature transforms during fall, making it a beautiful backdrop to a family photoshoot. You don't need to hire a professional photographer or have an expensive camera for your autumn shoot. All you have to do is grab your smartphone, encourage your family to dress up (costumes or everyday clothes work), and head to your favorite outdoor spot.
Once you arrive, don't worry about structured poses or lighting. Just have fun, throw leaves, smiles, and capture as many memories as you can. Let each member of the family play photographer and see how many pictures you capture. After your photoshoot, grab some apple cider and have a viewing party. You can even pick out your favorites and have them framed as gifts for the upcoming holidays!
Plant a Fall Garden
Gardening isn't just for spring. There are plenty of plants that thrive in cooler weather. Some fall garden items include various salad greens such as spinach, lettuce, kale, and arugula. You can also try radishes, broccoli, turnips, and squash. Once your vegetables are ready to harvest, bring your family together for a fresh meal.
How Visiting Angels Can Help
If you have an aging loved one in your family who needs extra assistance as the holiday seasons approach, the team at Visiting Angels Lake Norman is here to help. We offer various customizable care options to fit clients' needs, from companionship and personal grooming to dementia care and end-of-life assistance. Our Lake Norman office serves Cornelius, Huntersville, Davidson, Mooresville, Denver, and the surrounding communities. If you'd like to learn more about our services, you can complete this online form or call 704.892.8886.