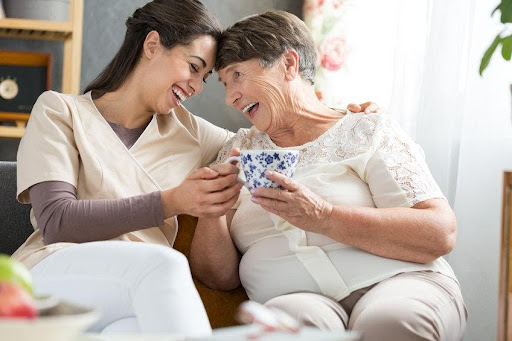 Home Care vs. Assisted Living
Deciding what type of senior care is appropriate for your or your loved one is important. It's a matter of considering your long-term care needs and if they can be accomplished in your home. Home care is expected to grow at a breathtaking rate, according to the U.S. Department of Labor and Statistics, which predicts a 33% increase in the demand for home care workers by 2030.
But sometimes a person's health needs cannot be met at home. Knowing your options and how they will affect your mental and physical health long-term is essential in choosing the right path.
Assisted Living
Assisted living homes are residential facilities where many seniors choose to live, but they are not comparable to nursing homes. Residents in these facilities require very little senior care on a daily basis but are in an environment where it is easily accessible to them, and they are among people of the same age. Most assisted living homes provide residents with medication management, daily activities like bathing and dressing, and dining plans, but they don't offer full-time long-term care.
Assisted living homes promote autonomy, privacy and dignity with a broad focus on community among other senior peers. Over 800,000 residents are living in the 28,900 assisted living facilities across the U.S. Most are over 65 and are given their own private or semi-private apartments that include a bedroom, bathroom, and sometimes a kitchen. Visitors are typically welcome at any time in these facilities, and pets are often accepted.
Home care
In-home care ensures your loved one has access to the essential companionship and daily assistance they require without removing them from their environment. A professional caregiver can visit at the frequency of your choosing, whether it be once a week or every day.
Some common benefits of home care include:
Remembering medication schedules
Assisting in travel to doctors' appointments
Running errands and going shopping
Bathing, dressing, and grooming
Engaging in conversation and social activities
Planning and preparing nutritious meals
Home care is an attractive option because seniors can remain in their homes with their memories and familiar comforts. This can be especially important in seniors experiencing memory issues or dementia, as a new environment can be very frightening. According to Johns Hopkins Healthcare, of the 5.2 million people in the United States who have Alzheimer's disease and other types of dementia, 70% remain at home to receive care.
Which is best for you?
If you or a loved one are considering either form of care, there are three guidelines that can prepare you to make the best decision:
Be realistic about the amount of care you need. Do not feel ashamed in asking for help and know that your health is most important.
Research costs. Each style of care has pros and cons that may differ with each individual. Assisted living can be a more reasonable base price, but there are fewer opportunities for consistent one-on-one care with caregivers. Depending on the facility, additional services may come at an extra cost.
Consider if leaving your home will cause a shift in your emotions or make your situation worse.
Visiting Angels Lake Norman offers free first-time, in-home consultations to discuss the kind of home care services you are looking to receive. From home care, to companion care, to respite care, our skilled professionals take an individualistic approach to create a plan that is right for you. Our caregivers are specially trained to handle care for patients with dementia or Alzheimer's and can be an integral part of improving your loved one's quality of life. Contact us to schedule your free consultation today and hear about the many options available to you at (704) 892-8886.