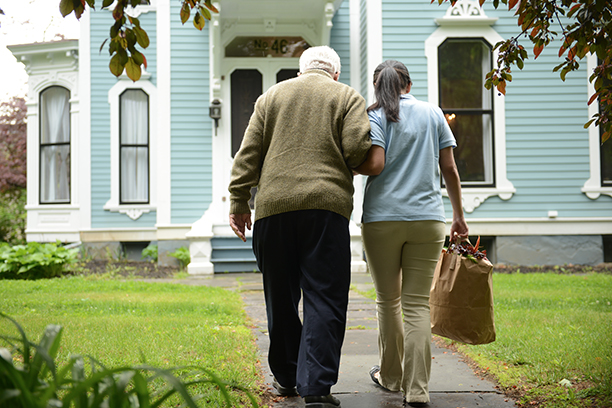 Trusted & Compassionate Living Assistance in Lawton
At Visiting Angels Lawton, Character Counts!
When looking for a living assistance provider for your loved one in the Lawton, OK area, it's important you consider a caregiver's character as well as their ability to care for your loved one's physical needs. After all, your loved one deserves to be cared for by someone who is patient, compassionate, and dedicated to helping enrich your loved one's life.
At Visiting Angels® Lawton, we understand that great living assistance services start with great assistance providers. That's why we're so committed to making sure our caregivers approach caring for the seniors in our community with the patience, kindness, and respect our services have become associated with. This way, our clients' families can be confident that no matter their loved one's care needs, they will receive support from a caregiver who puts seniors' first.
Living Assistance with Character in Lawton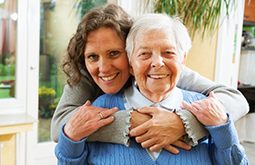 When you choose our living assistance services at Visiting Angels Lawton, you'll find a team of dedicated caregivers who share a vision for providing care that prioritizes seniors' security, safety, and personal well-being. Our holistic approach to care means we care for our clients' spiritual, social, and emotional needs, as well as their physical well-being. We aim to bring our best selves to the work we do each day, and are dedicated to going the extra mile to make sure all our clients' needs are met.
Our character-first philosophy means that when we look to add to our team of living assistance providers at Visiting Angels Lawton area, we make it a priority to find caregivers who are compassionate, kind, loyal, and patient. Most importantly, though, we make sure each caregiver on our team will provide the quality of care we would want for our own loved ones.
Through Select Your Caregiver®, we make sure each of our clients in the Lawton, OK area receives living assistance from the best possible caregiver for them. When matching our clients to caregivers, we take into account our clients' interests and personalities as well as their care needs. This helps our caregivers create meaningful and lasting relationships with the seniors in our care.
To choose living assistance with character for your loved one in Lawton, Duncan, Cache, Fletcher, Elgin, Geronimo, Marlow, or the surrounding areas, call Visiting Angels Lawton today.
Serving Lawton and the Surrounding Areas
Visiting Angels LAWTON, OK
6217 West Gore Blvd
Lawton, OK 73505
Phone: 580-215-1425
Fax: 580-215-1407