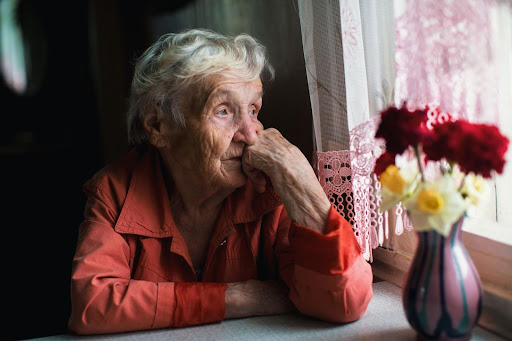 5 Ways Seniors Can Beat the Winter Blues
Winter can be a challenging time for many people. With colder temperatures and shorter days, fewer people spend time outside. It's also difficult to drive. Massachusetts winters are notorious for ice, sleet, and snow. Hazardous weather and slick roadways increase the risk of auto accidents.
Seasonal Affective Disorder, or SAD, is a mental illness that impacts 10 million Americans during the winter season. If you or a loved one is experiencing feelings of hopelessness and isolation or a lack of energy, we recommend talking to a mental healthcare professional.
Feeling SAD can prevent seniors from participating in healthy activities they typically enjoy. Want to beat your winter blues? Use these five helpful tips to feel better.
1. Socialize with Others
One of the top reasons seniors feel down in the dumps during colder months is that they can't socialize as much with friends or family. Humans are social beings, and we crave connections. Being in the company of loved ones will instantly lift your spirits.
If you can't go outside, consider having a virtual meeting instead. Video conference platforms, like Zoom, make it easy to touch base with others.
2. Nourish Your Body
A healthy mind starts with a healthy body. Eat small, well-balanced meals throughout the day. Be sure to eat plenty of fruits, veggies, and lean proteins. While your winter blues may make you crave sugary sweets or comfort foods like pasta, try to avoid the temptation.
3. Stick to a Schedule
Cold, dreary weather makes it tempting to stay in bed all day long. However, maintaining a regular schedule helps you feel accomplished and keeps you busy. Get out of bed at the same time every morning. Move your body, call your daughter, attend Sunday church service, and make time for self-care. Having a schedule that's all over the place makes your life feel chaotic and uncertain.
4. Get Plenty of Natural Light
Natural sunlight promotes your body's production of vitamin D. During the winter, light deprivation leads to vitamin D deficiencies and can cause feelings of sadness. It's essential to get plenty of natural light. Throw open your windows, raise your blinds, and stroll around your neighborhood if possible.
If slippering weather conditions prevent you from venturing outside, invest in a sun lamp. These lights mimic the sun's rays and can improve your mood.
5. Exercise Regularly
Daily physical activities will keep you feeling fit and fabulous. It will also boost your mood. Move your body every day. Put on your favorite song and dance to the music. Watch a senior-centric exercise video on YouTube. Whatever exercises you choose, ensure they meet your physical ability levels.
Our Friendly Caregivers Will Brighten Up Your Winter
Visiting Angels' Leominster, MA caregivers will keep you feeling your best all year. We provide customized care services tailored to your needs, including companionship, meal preparation, housekeeping, and more. Whether you want to cook a healthy meal or spruce up your space, we can help!
To learn more, contact us today by calling 978-227-5263. We'll keep the winter blues at bay!