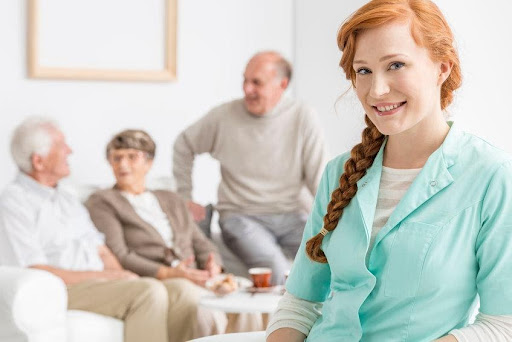 Certifications That Can Help You Excel as an In-Home Caregiver
Caring for seniors takes a special kind of individual. They need to be patient, caring, compassionate, and dedicated to their clients–and the desire to learn and grow. However, Visiting Angels Leominster, Massachusetts, offers training, support, and mentorship with other Angels. There are dozens of opportunities to excel in your career for our team who want to move forward with additional education. Here are some of the best certifications to help you with your current clients and expand your future.
CNA Certification
CNA stands for Certified Nurse Assistant. To become a Certified Nurse Assistant (CNA), you need to take a training course from an accredited institution, including a community college, vocational school, or even a hospital, and teach you how to take care of patients in a clinical setting. The course typically lasts for between 10 and 12 weeks and covers skills such as caring for patients, basic medical skills, and essential ethical and moral understanding.
CNAs work directly with patients and nurses, helping with the many physical and complex tasks for patient care. Some of their responsibilities include:
Pulling medical supplies

Assisting turning or moving patients

Helping with personal care tasks: bathing, teeth, shaving

Checking vital signs and blood pressure

Feeding patients and documenting their food and drink intake
A CNA certification also includes either a written or oral exam and a demonstration exam to demonstrate hands-on skills with basic care tasks.

First Aid & CPR Certification
The need for first aid training is on the rise as more people rely on caregiving as a profession. There are various certifications available, and it is essential to know which one you should take up. The American Red Cross provides first aid certification courses all over the country.

The course includes emergency medical treatment and teaches CPR and how to manage severe bleeding and other emergencies.

Specific training for CPR and AED teaches about emergency medical treatment, including providing rescue breathing, using an automated external defibrillator (AED), and handling severe bleeding. This course covers the basics of CPR for adults, children, and infants, relief of choking in adults, children, and infants, and how to handle emergencies like falls, concussions, and more.

You can affordable CPR training in various places, including online courses, universities, and hospitals. You can also find them at your local YMCA or fitness center. No matter where you take the training, CPR is a wonderful certification that can help you in your career and give you peace of mind in an emergency.
Palliative Care Certification
Unfortunately, there are times when our care for clients transitions to palliative care to help them through the final few months of their lives when they are living with an illness. Palliative care certification ensures that you are trained to help patients find comfort. You will learn about the different types of pain, how to reduce it, how to ease anxiety and depression, and how to support the person's family.

With palliative care certification, you will gain new skills which can help you offer more compassionate care for your clients. You will be able to guide medication management, psychosocial interventions, and patient education. You can also become an advocate for advancing palliative care education in your state.
Evolve Your Career with Visiting Angels Leominster
When you begin your career with Visiting Angels Leominster, you can enjoy the flexible scheduling and support from the team, cheering you on as you pursue your dreams. We're searching for compassionate, caring team members to support our area's senior citizens and help them age in place with dignity. Ready to learn more? Visit our website and fill out our online application!