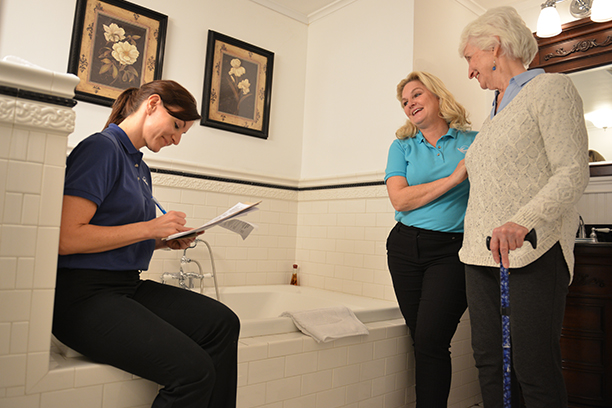 Boulder, CO News Articles
May Spotlight
Don't Skip the SPF: Sun Safety Tips for Seniors
Spring weather has finally caught up to the season, meaning many of us are enjoying much needed time outdoors. Too much time outdoors, however, can lead to problems such as sunburn and dehydration in elderly populations. According to the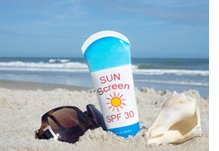 Centers for Disease Control and Prevention
, people aged 65 years and older are more at risk to heat-related health problems. Older adults lose the ability to regulate their body temperature as effectively as a younger person due to age or chronic medical conditions. Certain prescription medications can also interfere with an older adult's ability to control its temperature or sweat. However, by taking a few precautions, seniors can safely enjoy time spent outdoors and avoid sunburn and dehydration. With summer on the horizon, here are a few sun safety tips for seniors.
Slather on the Sunscreen
SPF isn't just for the pool or beach. Be sure to apply sunscreen whenever you plan to head outdoors. Remember to apply early and often, as most sunscreen takes time to work. The
Skin Cancer Foundation
recommends sunscreen application at least 30 minutes prior to heading outdoors. They also recommend using a broad-spectrum sunscreen, which offers protection against both UVA and UVB rays. There's good news if your everyday face moisturizer or aftershave lotion contains SPF; according to the SCF, this is sufficient coverage for everyday activities with a few minutes here and there in the sun.
Stay Hydrated
Another way to beat the heat is to drink plenty of fluids, in particular, water. Along with a decreased ability to regulate body temperature, older adults also experience a decreased thirst sensation, especially when spending time in warm environments. Stay on top of fluid intake by drinking between six to eight glasses of water each day, even if you don't feel thirsty. If you are more active, plan to drink even more water to replace fluids lost through excessive sweat. Find fun ways to increase your water intake, such as purchasing this
water bottle
, which reminds you to drink water every two hours.
Dress for the Weather
Although it's tempting for older adults to wear thick cardigans or sweaters to stay warm even in the hot weather, choose lightweight clothing instead. The best clothing for seniors should be long-sleeved and made of breathable fabric, such as cotton. Today, there are even many summer clothes that offer UV protection. Don't forget to protect your eyes and head as well. Wearing sunglasses can help reduce the cumulative damage that causes cataracts or macular degeneration. Wide-brimmed hats protect the scalp, ears, and face, and can help keep older adults cooler when there isn't immediate shade available.
Stay Indoors
Plan your day around the sun. The sun is most intense during the middle of the day. Outdoor activities, such as gardening, tennis, golf, or walking, should be enjoyed earlier in the morning or later in the afternoon/early evening, before or after the sun is at its peak. When it's a scorcher outdoors, plan to stay inside and enjoy the comfort of air conditioning. Look for fun indoor activities to pass the time, such as going to the movie theater, walking around the mall, visiting the library, or simply relaxing in the comfort of your own home.
If you or your aging loved one is looking for additional resources to stay safe in the sun this summer,
Visiting Angels of Boulder County
can help. Visiting Angels provides families with respite care, friendly companionship, personal care, hygiene assistance, meal planning and preparation, light housekeeping, medication reminders, and assistance running errands. We work with you to create a customized, personal care plan that meets all your elder care needs.
Contact our office
today so that we can set up a free consultation and allow us to help you or your loved one have a great and safe summer.
Past Articles:
Serving Boulder County, including Longmont, Boulder, Louisville, Erie, Lafayette and Surrounding Areas
Visiting Angels
LONGMONT, CO
2040 Terry St #106
Longmont, CO 80501
Phone: 303-828-2664