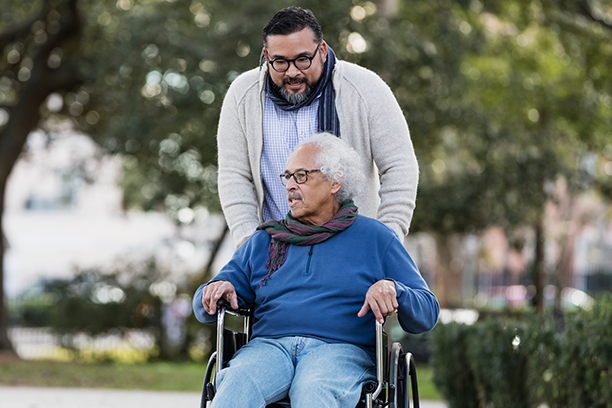 Local Resources for Elderly Adults in Boulder County, CO
Visiting Angels can provide a list of local resources that help seniors in Boulder County stay safe, comfortable and healthy while living independently
At Visiting Angels of Boulder County, we're committed to helping seniors stay independent for as long as they wish. This list of senior resources in Boulder County can help your loved one find affordable meal options, medical transportation, fun senior-friendly activities and so much more.
Health & Wellness
Boulder County Housing & Human Services | 303-441-1000
Boulder County Housing & Human Services is dedicated to helping seniors in Boulder County live independently. They provide options and advice on long-term care, assistance with health coverage, financial assistance and more.
Longmont Meals on Wheels | 303-772-0540
This organization provides meals to seniors and disabled adults in Longmont and Niwot. They aim to promote good nutrition and independent living.
Via | 303-444-3043
Via provides local transportation services for residents of Boulder County who have limited mobility.
Boulder County Farmers Markets | 303-910-2236
Activities
Longmont Senior Center | 303-651-8413
Boulder Public Library | 303-441-3100
Circle of Care | 303-358-4300
Circle of Care aims to combat social isolation for seniors in Boulder County by providing opportunities to attend arts and cultural events. They provide transportation, companionship and tickets to fun local events.
Boulder County Parks & Open Space Senior Hikes
Boulder County Parks & Open Space offers numerous senior hikes throughout the year. In addition to a fun hike, they also include information about the area's history, wildlife and resource management.
Community & Government
City of Longmont Senior Services
The city of Longmont provides numerous resources for seniors, including dementia-friendly activities and social groups, money management programs, caregiver support groups and more.
As part of the Department of Human Services, Boulder Older Adult Services provides support services to seniors living in Boulder, including food tax rebates, fitness programs through SilverSneakers, educational classes and more.
Cultivate | 303-443-1933
Formerly Boulder County CareConnect, Cultivate helps seniors in Boulder County who live independently by providing a variety of services, including home repairs, yard work, snow removal, grocery delivery, transportation to medical appointments for elderly veterans and more.
Boulder County Area Agency on Aging | 303-441-3570
This agency promotes the independence and well-being of seniors throughout Boulder County by providing wellness programs, resources to promote independent living, veterans services, caregiver support and more.
Louisville Senior Services offers a variety of fun and educational activities for seniors in Louisville, including fitness classes, fun trips, classes and more.
Alzheimer's Association: Colorado Chapter | 303-813-1669
The Colorado chapter of the Alzheimer's Association is committed to spreading awareness about Alzheimer's disease and providing funding for Alzheimer's research through local events.
Serving Boulder County, including Longmont, Boulder, Louisville, Erie, Lafayette and Surrounding Areas
Visiting Angels
LONGMONT, CO
2040 Terry St #106
Longmont, CO 80501
Phone: 303-828-2664