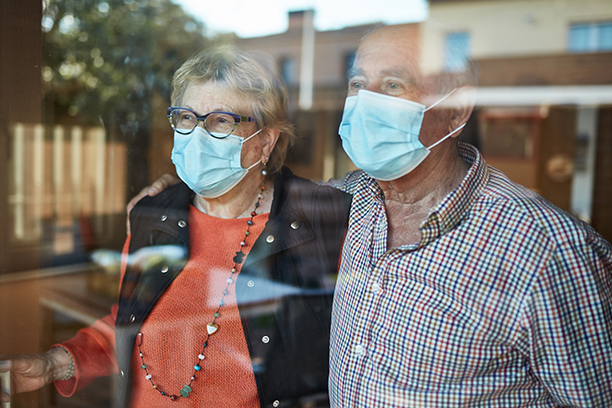 What Makes Us Different
We know there are a plethora of options for in-home care services, yet we also know there's a reason why Visiting Angels is such a well-known and respected national brand in this industry. Here are a few reasons why we're a better choice than our competitors.
9 Reasons to Choose Visiting Angels Over Private Duty Caregivers:
Taxes/Worker's Compensation: Visiting Angels pays competitive wages and bears the responsibility for all taxes and worker's compensation premiums. When a person hires an independent caregiver, the client or their family is responsible for withholding taxes and reporting them accurately. The family or client is also legally obligated to either pay for worker's compensation insurance or to cover an injured employee's loss of work.


Complimentary Evaluation: Visiting Angels provides free safety and fall-risk evaluations when meeting with potential new clients. This evaluation process includes the development of a care plan tailored to the specific needs of each client and their families. An unaffiliated caregiver is unlikely to have these types of tools and expertise at their disposal.


Flexibility: Visiting Angels caregivers are available 24 hours a day, 365 days a year. If a caregiver goes on vacation, falls ill, or has a personal emergency, we can supply a knowledgeable and skilled replacement. We come with a back-up on hand; a private caregiver does not.


Background Checks: Visiting Angels screens all qualified applicants through two extensive background and DMV checks. The first is performed by the State of California through their State Registry program; the other is conducted by ourselves. When hiring a private duty caregiver, the client or their family must either bare the cost of similar screenings, or risk their belongings and safety without such protection.


Bonded & Insured: Visiting Angels is fully bonded and insured, and this covers each of our caregivers. With us, our clients bear no responsibility for injuries, losses or damages to themselves or our caregivers during the fulfillment of our home care services.


Caregiver Matching: We have years of experience matching clients to caregivers, making sure personalities work well and our clients feel comfortable and safe. Our matching ensures the caregiver has the right set of skills to cover an individual client's needs, and in the event the fit isn't quite right, we can place an even better match for you. When hiring a private caregiver, the client must weigh each new relationship on their own, and if it doesn't work out, the client or their family must find a replacement.


Quality Assurance: At Visiting Angels, we routinely visit client's homes to ensure everything is to their satisfaction. We're also available via phone or email during nearly any time of the day or week if a change or problem arises. With a private caregiver, the client and their family must find a separate, third-party source to perform such quality assurance and oversight. This can leave families and clients feeling stuck with what they have, or bearing even more financial responsibility.


Training: Visiting Angels Madera utilizes a professionally-developed training platform called 'In The Know' which is available to, and mandatory for, all employees. We hold to a minimum standard of 12-15 hours of training per year, which notably exceeds the State of California's already high requirements. This ongoing training, continued education, and testing further develops the excellence and preparation within each of our caregivers.


Client Care Plan: We provide personally-tailored and need-specific care. Visiting Angels creates customized and client-centered care plans designed to address physical, emotional and social needs. We also update and adapt each care plan over time as we obtain new information regarding personal needs. We do this in collaboration with the client, family, and other care providers. A client who hires a private caregiver must implement their own protocol and process to achieve similar results.
Serving Madera, Merced and the Surrounding Areas
Visiting Angels MADERA, CA
36141 Ave 12 #107
Madera, CA 93636
Phone: 559-416-7251
Fax: 855-898-4750